He had noticed their daily routine and had an idea.
There are small things in our lives that we do that many people can't. It's not something we really have to be aware of, especially if it doesn't impact our day-to-day.


Still, little things like accessibility and ease of access are privileges that we often don't consider. For one girl in North Carolina, even getting into her own home required help. Thankfully, someone decided to help this Christmas season.
One teenage girl in High Point, North Carolina, was recently given a gift from an incredibly kind samaritan who happened to be driving by.
"Then, basically when she gets off the bus, she has a little frown on her face, like here we go, back it up, about to go up these steps," said Anthony Belton, the girl's father.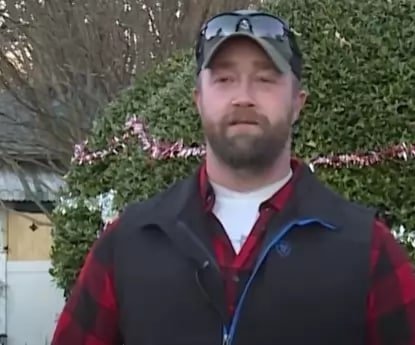 Anthony Belton has a routine with his daughter, Almay. When she gets home from school, he meets her outside so he can help her get into the house. Almay is in a wheelchair and the stairs up to the home are inaccessible for her alone.
It's a big inconvenience and the girl doesn't like having to be helped!
"Well it was kind of hard mostly on her, because basically she's going up and down the steps, so basically constantly bumping and dumping down the steps, and you see her jumping and jumping. Then at the same time it's hard on me, dealing with my back and I'm getting older, not younger," Anthony Belton said.
Like any teenager, she wants to be independent. With the stairs on the front of her house, it's just not that easy. At least, it wasn't until a complete stranger saw Almay get off of the bus one day and decided to help.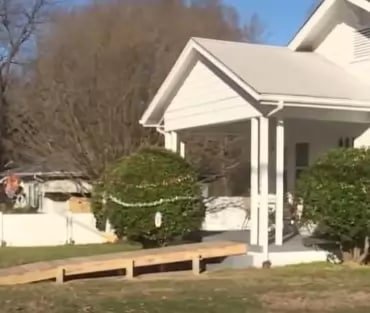 One day, a man knocked on the door.
The man at the door introduced himself as Joe Hill. Hill had parked his massive truck out front and had come to talk to the family although they had no idea who he was. Hill is the owner of Premier Waterproofing and was in the area doing some work when he noticed the bus stop situation.
When he saw the daily situation, he knew that he could help.
"'Would you mind if I come out here and just built you a ramp for nothing?' And he kind of got me. I kind of looked at him funny and said, 'Yeah, there's got to be a catch to it. Ain't nothing for nothing. Haha,'" Anthony Belton said.
Incredibly, Hill wasn't joking. That next Monday he showed up at the house with a crew and got to work building a ramp for the family! When he finished, he followed through on his word – no fee and no payment.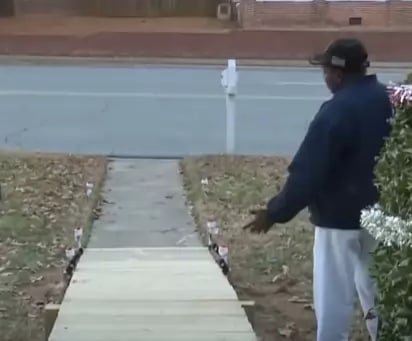 For Belton, it was shocking – people don't act like that in real life.
Although he was feeling a little overwhelmed, the look on his daughter's face as she was able to come up to the house all by herself was truly touching.
"All I can say is nothing in the world that can put a smile on dad's face than seeing his kids smile, especially seeing something that she's going to enjoy. Nothing," Anthony Belton said.
Hill's response was short and sweet.
"I saw a need, and I knew I could take care of it, went from there," Hill said.
It seems like there is still a little magic left around Christmas in these crazy times, isn't there?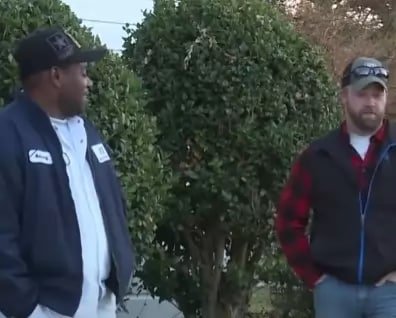 Check out the video below!
Please SHARE this with your friends and family.