A Houston family suffered an insurmountable heartbreak when they lost a loving soul who was a mom, aunt, and friend. She reportedly went missing; hours later, her loved ones received a piece of nerve-wracking news that turned their lives topsy-turvy.
Losing a loved one can change people in ways they never thought possible. Regardless of how much time passes, preparing yourself to come to terms with a beloved's loss is easier said than done. Moreover, nobody knows how long it might take for the grief to become integrated.
Whether it is anticipated or unexpected, losing a dear one is bound to take an emotional toll on people. The story we're sharing today concerns a family's heartache, agony, and soul-crushing pain. Would their lives ever be the same again?
A Lovely Soul
Maira Gutierrez was described by her dear ones as a loving mother, caring aunt, and wonderful friend. On the morning of Monday, October 3, 2022, she took her little niece, Daliyah Guerrero, to school, and the two had a lovely exchange. Gurrero recalled:
"She dropped me off at school on my birthday, Monday, and, um, she told me, 'I love you.'"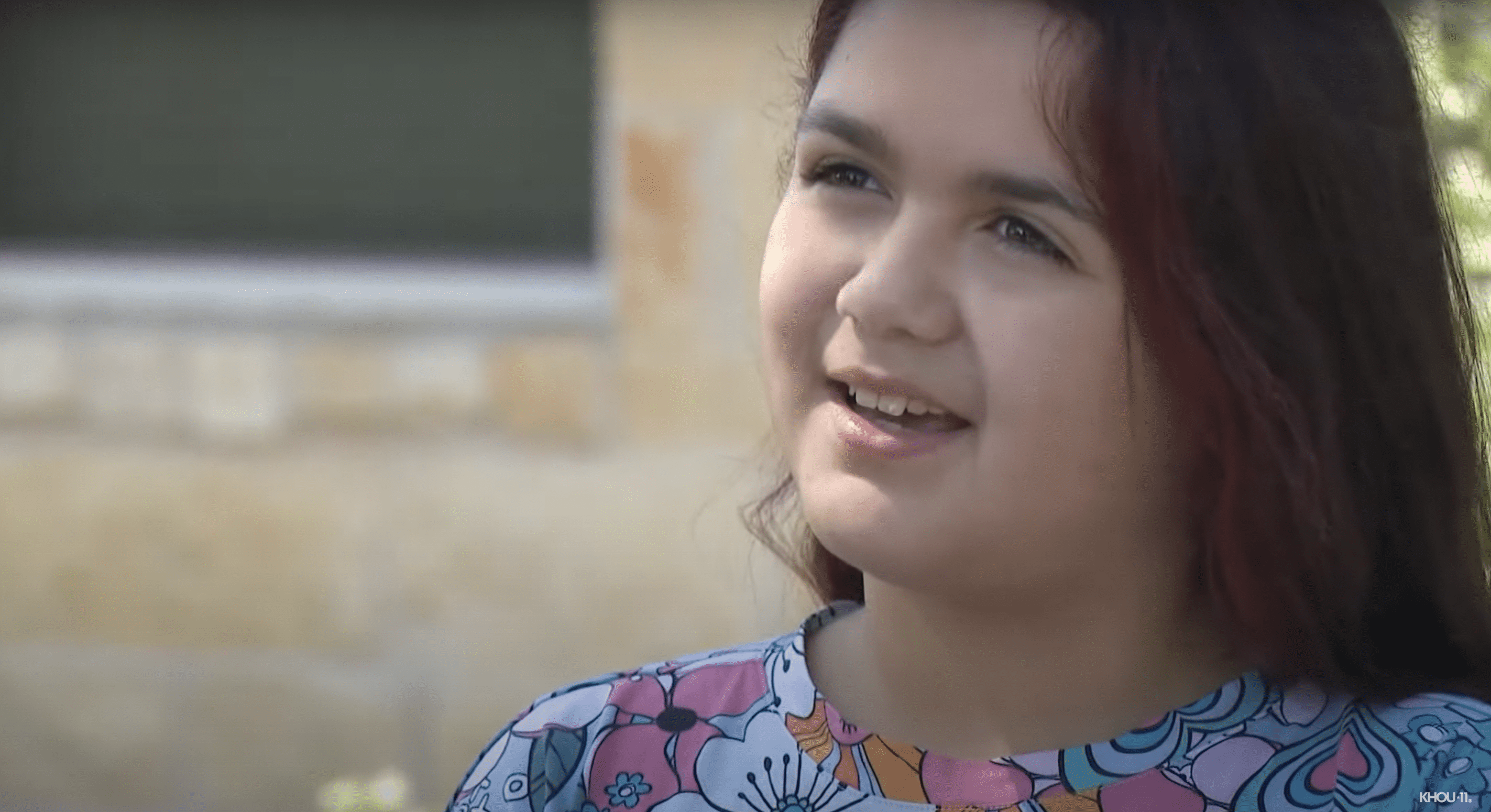 Daliyah Guerrero, Maira Gutierrez's niece. | Source: YouTube.com/KHOU 11
A Heartbreaking Scene
Neither Guerrero nor any of Gutierrez's loved ones knew what fate had in store for them. After dropping off her niece at school on October 3, Gutierrez was said to have gone missing.
An emotional scene ensued as people wrapped each other in warm hugs and tearfully remembered one of their own.
A little before 10 a.m. on Monday, the Pasadena police received reports about a woman being forced into an SUV at an apartment complex off Red Bluff Road near Beltway 8. After talking to eyewitnesses, police identified the woman as 38-year-old Gutierrez.
The Abandoned Vehicle
Around 3 p.m. on the same day, authorities found the SUV on Cedar Crest Street, near the intersection of Mykawa Road and the South Loop. They said the vehicle was run off the road and abandoned at a concrete yard in Southeast Houston, almost 11 miles away.
Sadly, the SUV wasn't empty, and the Pasadena police said they found 38-year-old Gutierrez's body inside. The investigators are on the lookout for 30-year-old Daniel Chacon, who is being treated as an active suspect in the late woman's kidnapping and homicide.
The Abduction
The police said they were able to confirm the identities of Gutierrez and Chacon after taking statements from the former's family members and witnesses on the scene.
Per the investigators, Gutierrez might have been visiting her baby at the apartment complex when Chacon allegedly abducted her. Pasadena Police Sgt. Raul Granados stated that Gutierrez suffered a gunshot wound, which proved fatal.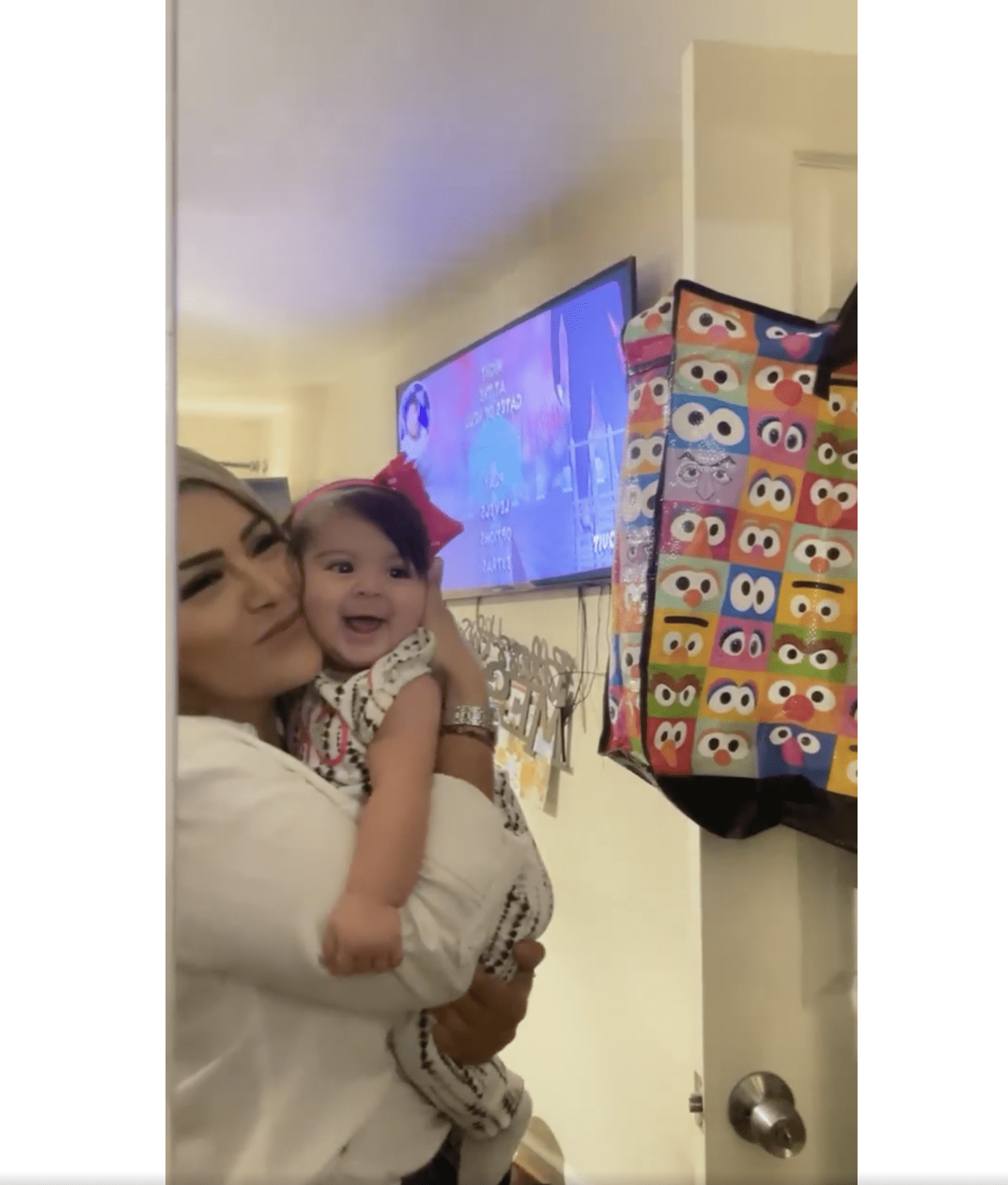 Maira Gutierrez and her daughter Dehlani | Source: facebook.com/ABC13PoojaLodhia
A Sad State of Affairs
KHOU reported that Chacon and Gutierrez didn't live together but shared a five-month-old baby. Per the local police, Chacon had custody of the child, who was not hurt during the abduction. Gutierrez was also a mother to three other kids — all boys — aged 19, 14, and 12.
Chacon has an active warrant for his arrest on charges of aggravated kidnapping and homicide. The Pasadena police said Gutierrez and Chacon were in an off-and-on two-year relationship. Both were reportedly involved
in two previous domestic violence cases with the department.
The Vigil
On the night of Wednesday, October 5, Gutierrez's family, friends, and community members held a vigil, releasing balloons in the sky and leaving heartfelt notes. An emotional scene ensued as people wrapped each other in warm hugs and tearfully remembered one of their own.
Everyone in attendance wore purple ribbons to raise awareness regarding domestic violence cases and encourage victims to speak up and seek help.
Gutierrez's ex-husband of 20 years, Jimmy Puente Senior, expressed, "She was a great person and big-hearted. She did not deserve this." The Houston woman's three older children were also present at the occasion and could be seen comforting each other.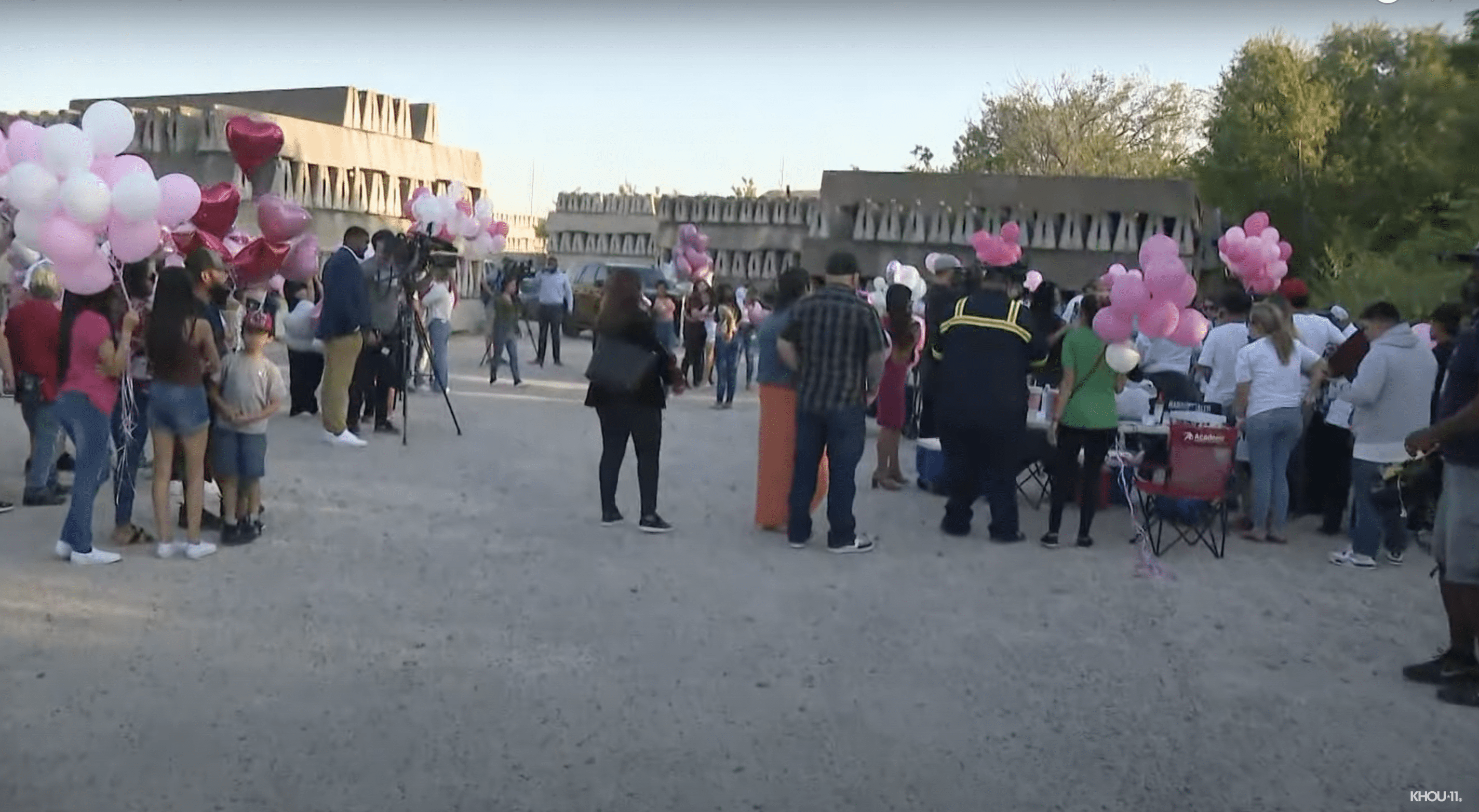 Friends and family members gathered for Gutierrez's vigil. | Source: YouTube.com/KHOU 11
Remembering His Mom
Jimmy Puente Junior, 19, Gutierrez's eldest son, said he would miss his mom immensely and long for the unconditional support she provided. He described his mother as a warm-hearted and caring woman who loved everyone. He added:
"I just miss my mom. Her support — my mom was always supportive. Every morning she'd tell me good morning … 'Good morning, I hope you have a good day (sic).'"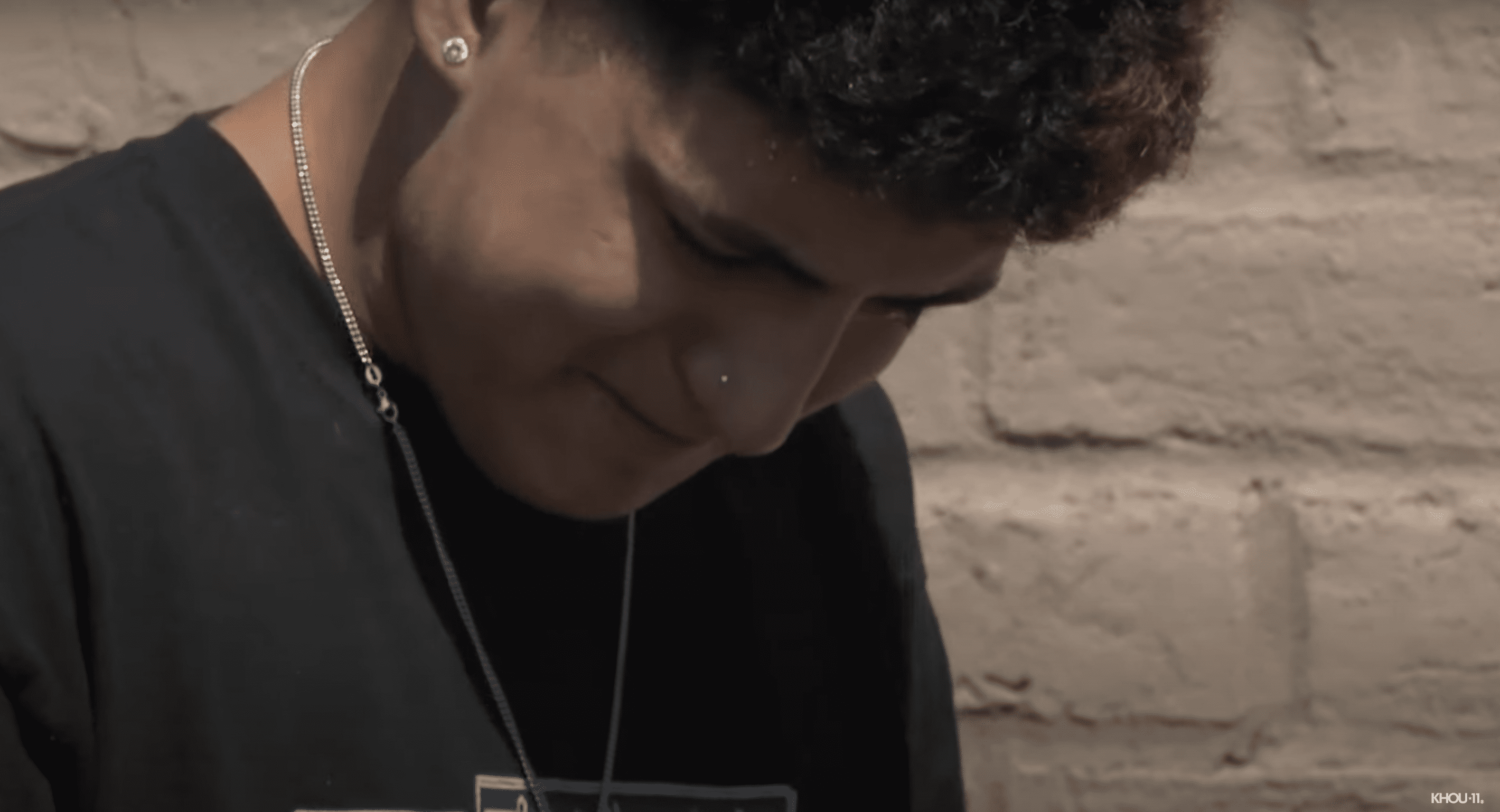 A teary-eyed Jimmy Puente Jr. | Source: YouTube.com/KHOU 11
Still in Denial
Puente Jr. expressed that he was trying to be strong for his younger siblings and dad, who knew his mom for over 20 years and gave him and his brothers the chance to know her. Gutierrez's ex-husband mentioned:
"I can't sleep. I just pray that she walks in the room. She had a crazy laugh that everyone knew. I hope that she just pops out and this is all a dream."
So Unreal
Gutierrez's niece, Guerrero, was believed to be the last family member she met before the tragedy. A teary-eyed Guerrero shared, "She was the best mom and she was the best tia."
Puente Sr. also penned an emotional post for his late ex-wife, a part of which read:
"Feels so unreal you not being here no more. I promise that I will take care of our babies and I will always have their backs. And for your little girl i promise i will treat her like my own when she comes around (sic)."
Supporting the Family
The late mother-of-four's family has created a crowdfunding page to help with the funeral expenses. As of October 7, over $16,000 have been raised on the GoFundMe account, and more donations continue to pour in.
The Pasadena police are actively searching for Daniel Chacon, who they believe might have ties to Mexico. Police Chief Josh Bruegger said, "I'm confident somebody knows where he is. We're asking for the public's help finding him."
We hope and pray that justice is served and the suspected killer is found. Please keep the late Texas mother and her loved ones in your prayers. Rest in eternal peace, dear Gutierrez. Your family and friends will always hold you close to their hearts.