A lonely elderly woman watches high school students walk by every day and waves at them. The kids ignore her, but one day she finds a lovely bouquet by her door.
Gwendolyn Parkins was 84 years old. Once upon a time, she'd been an energetic woman, but now she was confined to her chair. She sat on her veranda every afternoon, watching people go by.
At around 5:00 p.m., her caregiver would wheel her inside the house for some tea, and Gwendolyn always complained. "That's the best part of my day," she'd say. "Can't you let me stay a little longer?"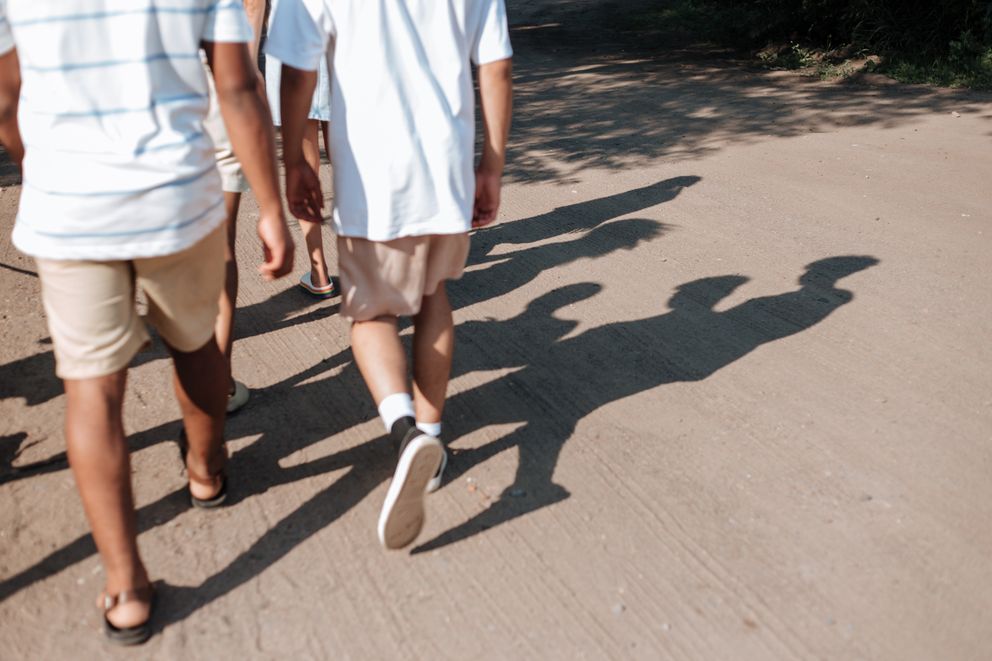 Dorry, Gwendolyn's carer, always said the same thing: "You know it will be dark soon and too cold for you, Miss Gwen!"
"Nonsense!" scoffed Gwen. "A breath of air won't blow me away!"
"I do what the doctor tells me, Miss Gwen," Dorry said. "That's all!"
"But it's so dark and lonely…" Gwen protested. "And there's no one to talk to!"
"What about me?" Dorry asked indignantly. "I'm nobody?"
"Oh, Dorry!" Gwen said. "You know what I mean! There's no one YOUNG!"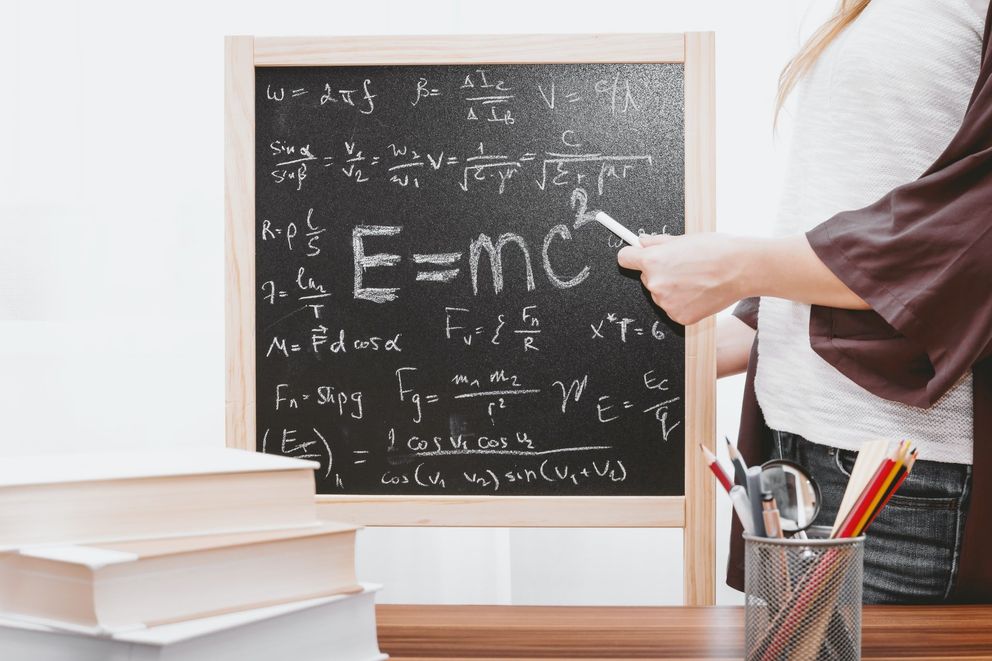 "Ohhh!" Dorry said. "I'm going to get offended!"
"I was a teacher for fifty years, Dorry," Gwen explained. "I miss being around young people!"
The evening would go by quickly enough, and the next morning, Dorry wheeled Gwen out onto the veranda after lunch. Dorry gave Gwen her laptop, set a glass of lemonade, and a plate of cookies within reach, and went off to clean the house.
Soon, the schools let out, and kids would start walking by. Gwen watched them, smiling. She made a point of waving cheerfully to all of them.
Two younger kids sometimes waved back. but the older ones looked away and pretended they didn't see Gwen. "That old woman is CRAZY," hissed Wesley. "She's always watching us!"
"Yeah…" Gordy agreed. "Maybe she's a witch!"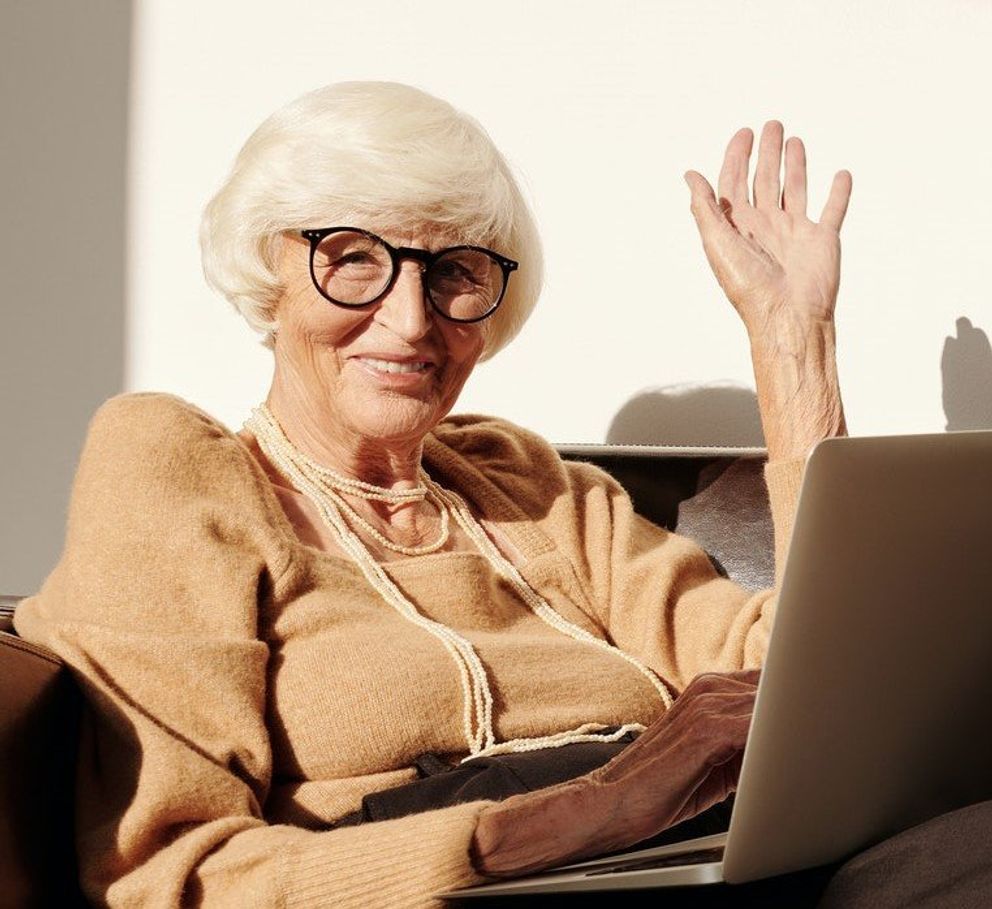 "I think maybe she's just lonely," Billy said. "Imagine being so old that everyone you know is dead?"
"Man," Wesley said. "She must be a hundred years old!" The three boys walked by talking among themselves and Gwen sighed. They didn't even bother to even smile at her.
It was hard to be set aside like this. She still had a lot to give, but no one gave her the opportunity. The high school kids reminded her of her students. She missed those days…
Day after day, the three boys walked past, and they seemed to make an effort to turn their faces away, so they didn't see Gwen waving from her veranda.
Then one day, something odd happened. Dorry was sweeping the porch early in the morning when she found a big bouquet of roses and carnations on the doorstep.
"Miss Gwen!" cried Dorry. "You have an admirer!"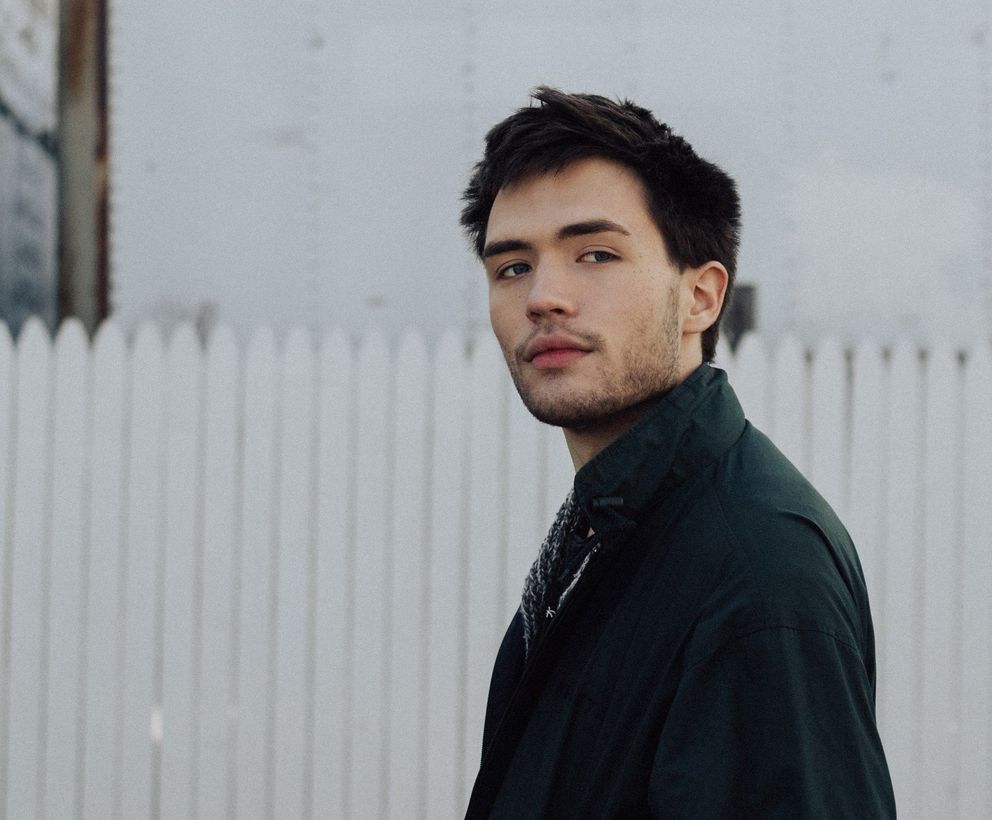 "What?" gasped Gwen, sniffing the flowers. "Who could have left these flowers here?"
The two women talked about the flowers all morning, and Gwen was excited when she sat out on her veranda. Would her secret friend come up and talk to her?
That afternoon, only one of the boys walked past, and when Gwen waved at him, he waved back shyly.
"Hello there!" Gwen cried. "Was it you who brought the flowers?" The boy blushed and nodded, and Gwen said, "Come in and have some tea!"
Billy hesitated, then he ran up to Gwen's house. "Hi," he said. "I'm Billy."
"Sit down, Billy," Gwen said. "Where are your friends?"
"Oh," Billy said. "Gordy and Wesley are in Washington this week for Math Camp."
"And what about you?" asked Gwen.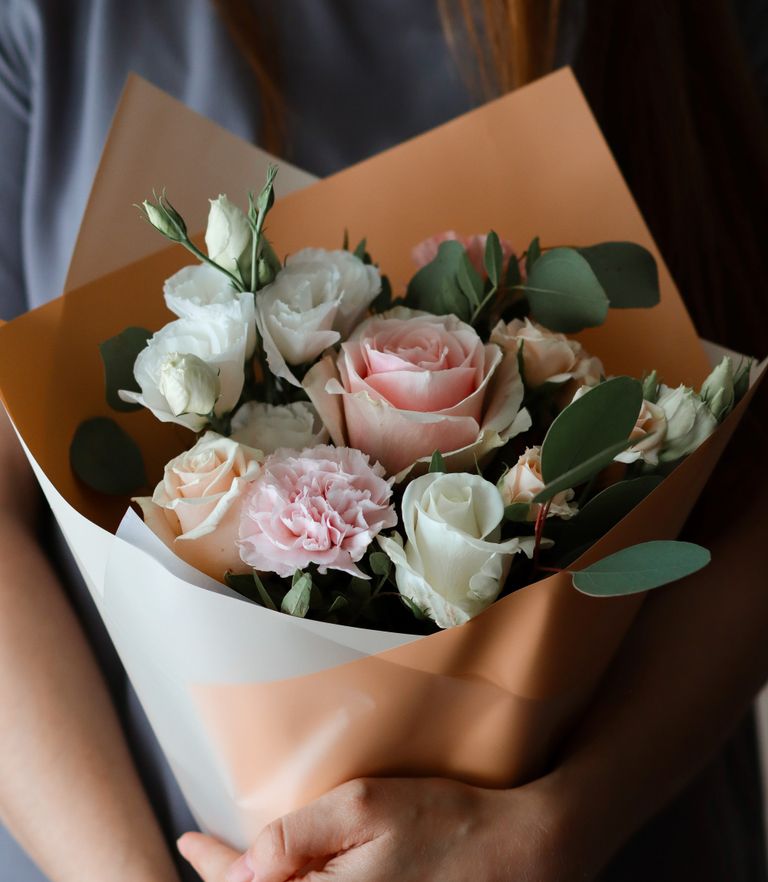 Billy shrugged. "My math isn't that good," he explained. "I try, but…"
"I used to be a pretty good math teacher," Gwen said. "If you like, I'll tutor you."
"Seriously?" asked Billy. "I mean… Was math the same back in your day?"
Gwen burst out laughing. "Honey, math is a universal language that evolves but never changes!"
"A language?" asked Billy dubiously. "How can numbers be a language?"
"It's a language people invented to describe the physical world," Gwen said. "Give me some paper and a pen…" Billy and Gwen spent the rest of the afternoon in a lively discussion.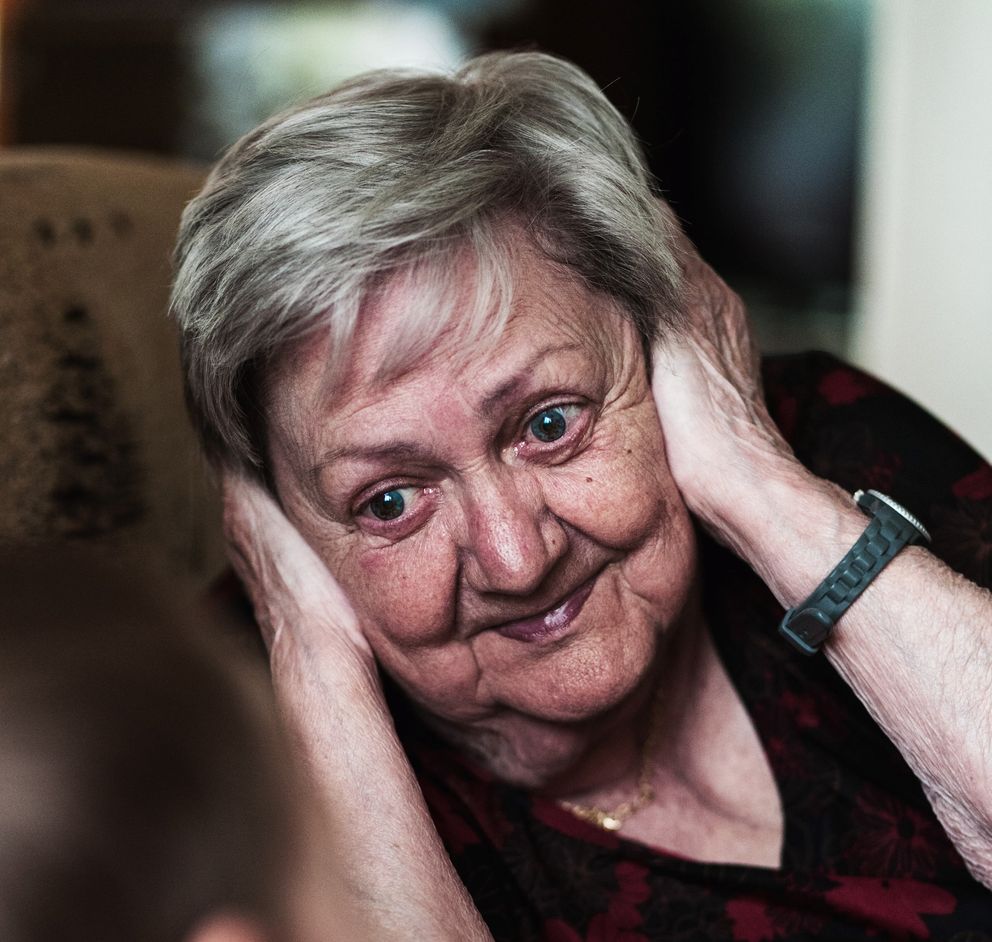 The old teacher had a way of explaining concepts that clicked for Billy. "I get it!" he cried excitedly, grabbed the paper, and wrote out the next line of the equation. "It's SIMPLE!"
"The answers are always simple," Gwen said, smiling. "The trick is understanding the questions."
When Gordy and Wesley returned from Math Camp, they were in for a surprise. They walked past Gwen's house, but instead of looking away, Billy waved back at her.
"Hey, Billy," Gordy said. "What's up, man?"
"She's really cool," Billy said. "She's helped me a lot. I like her."
"That old bag helped you?" Wesley laughed and rolled his eyes. "Whatever, man!"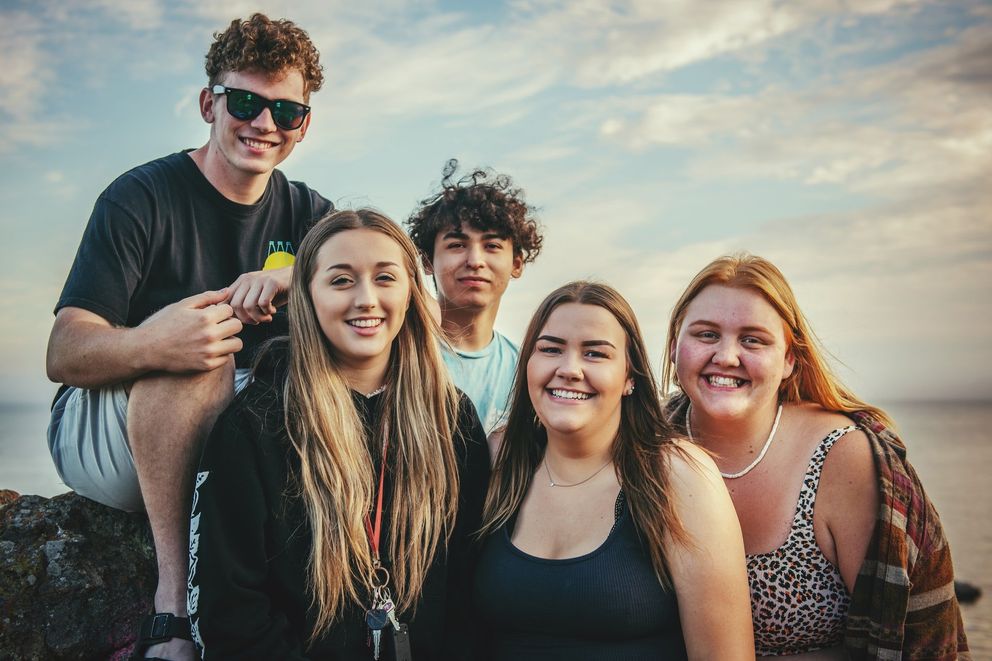 "I'm serious," Billy said. "And if you guys weren't so lame, you'd give her a chance and like her too…"
That afternoon, Gwen had three guests for tea. The encounter was such a success that the next day, five kids were sitting on the steps of the veranda.
From then on, hardly a day went by that didn't bring Gwen a new visitor. Some came for math or science help, but many more came for the lively conversation.
Dorry always sniffed and said they only came for the cookies, but Gwen laughed. It was good to know that she had found a way to reach and shape bright new minds in her last years.
What can we learn from this story?
Stop, smile, and listen. It might change someone's life. Gwen was very lonely until Billy brought her flowers. She became the best tutor he ever had.
We all have something to give. Everyone thought Gwen was a crazy old lady, but they didn't know that inside the worn-out body was still a brilliant, active mind.
Share this story with your friends. It might brighten their day and inspire them.
If you enjoyed this story, you might like this one about an old lady who dislikes teens from her neighborhood she considers a 'gang' until she ends up trapped with them inside an elevator.
This piece is inspired by stories from the everyday lives of our readers and written by a professional writer. Any resemblance to actual names or locations is purely coincidental. All images are for illustration purposes only.