Mike Farrell, famous for playing Captain B.J. Hunnicutt on M*A*S*H, was married to his M*A*S*H co-star Judy Farrell for 20 years before finding love with Shelley Fabares.
Actor Mike Farrell's first wife, Judy Farrell, starred in eight episodes of "M*A*S*H," where she played Nurse Able on the television series.
Judy and Mike got married in 1963 and settled in Laguna Beach. She taught at a high school, and he worked as a process server. Both of them moonlighted at the Laguna Playhouse.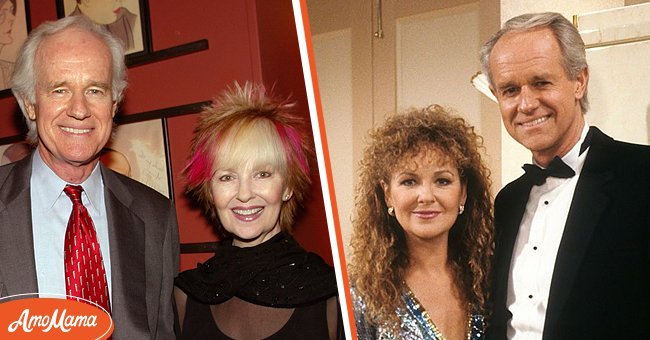 Shelly Fabares and Mike Farrell at 11th Annual "A Night at Sardi's," on February 26, 2003 [left]. Shelly Fabares and Mike Farrell on "A Jerk At the Opera" – Airdate: April 17, 1990 [right]. | Photo: Getty Images
They did so until Mike decided to try out acting full time, and the couple lived on Judy's income while he hounded producers and casting directors.
Three years into their marriage, the pair separated for a year. The "Providence" actor shared that their communication got blurred:
"We just weren't communicating. When we got together, we were more able to accept each other. Now when any problem arises, we are usually able to recognize the danger signs and do something about it beforehand."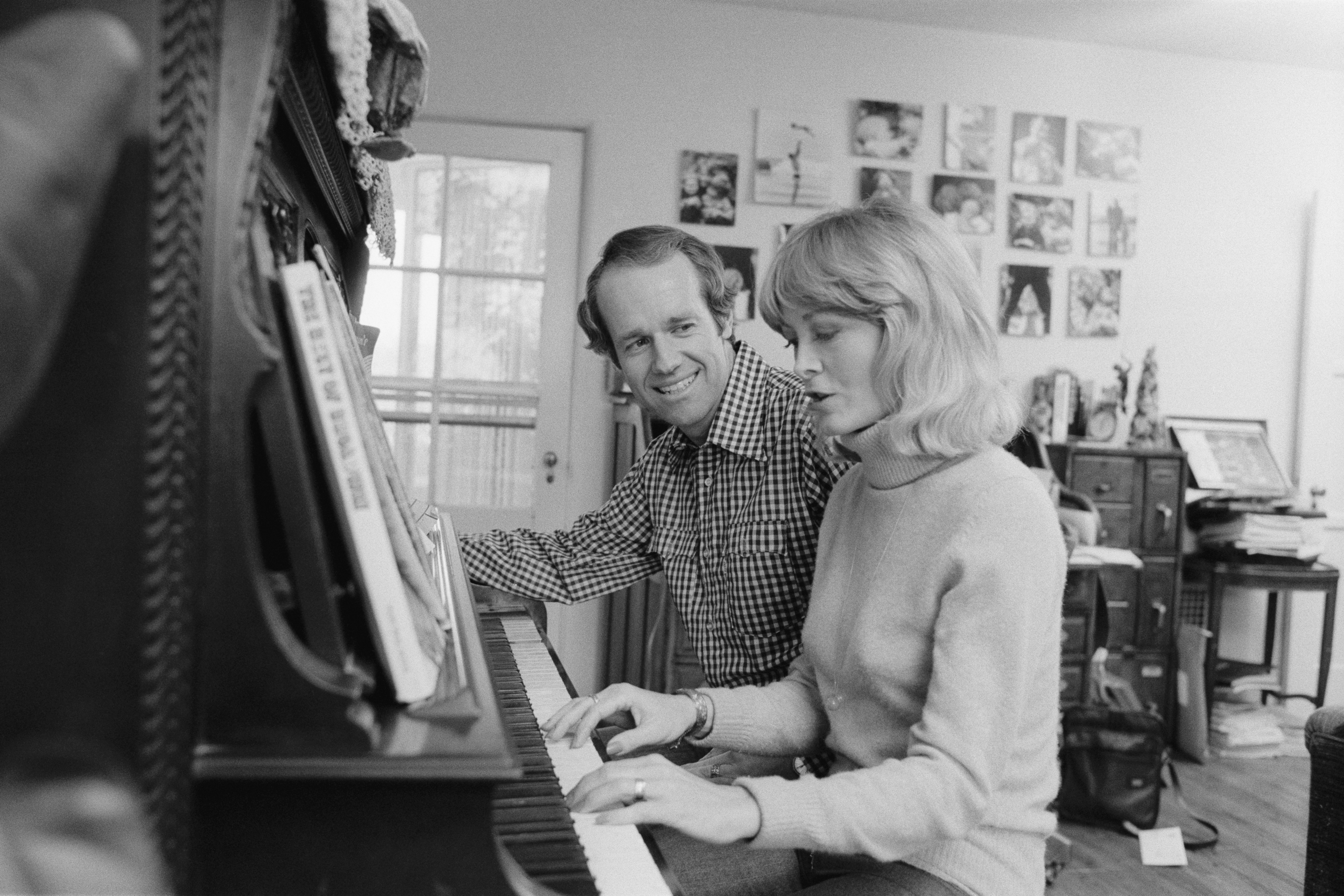 Mike Farrell pictured at home with his wife Judy Farrell playing the piano. / Source: Getty Images
The duo welcomed their first child, Erin, 58, in 1963 and their son Michael, 52, in 1970. Judy nursed both children for nine months, and she and Mike took them everywhere. The proud father admitted:
"We got a lot of flak about Mike when we wouldn't farm him out to a babysitter. But we wanted him to have continuity in the people around him."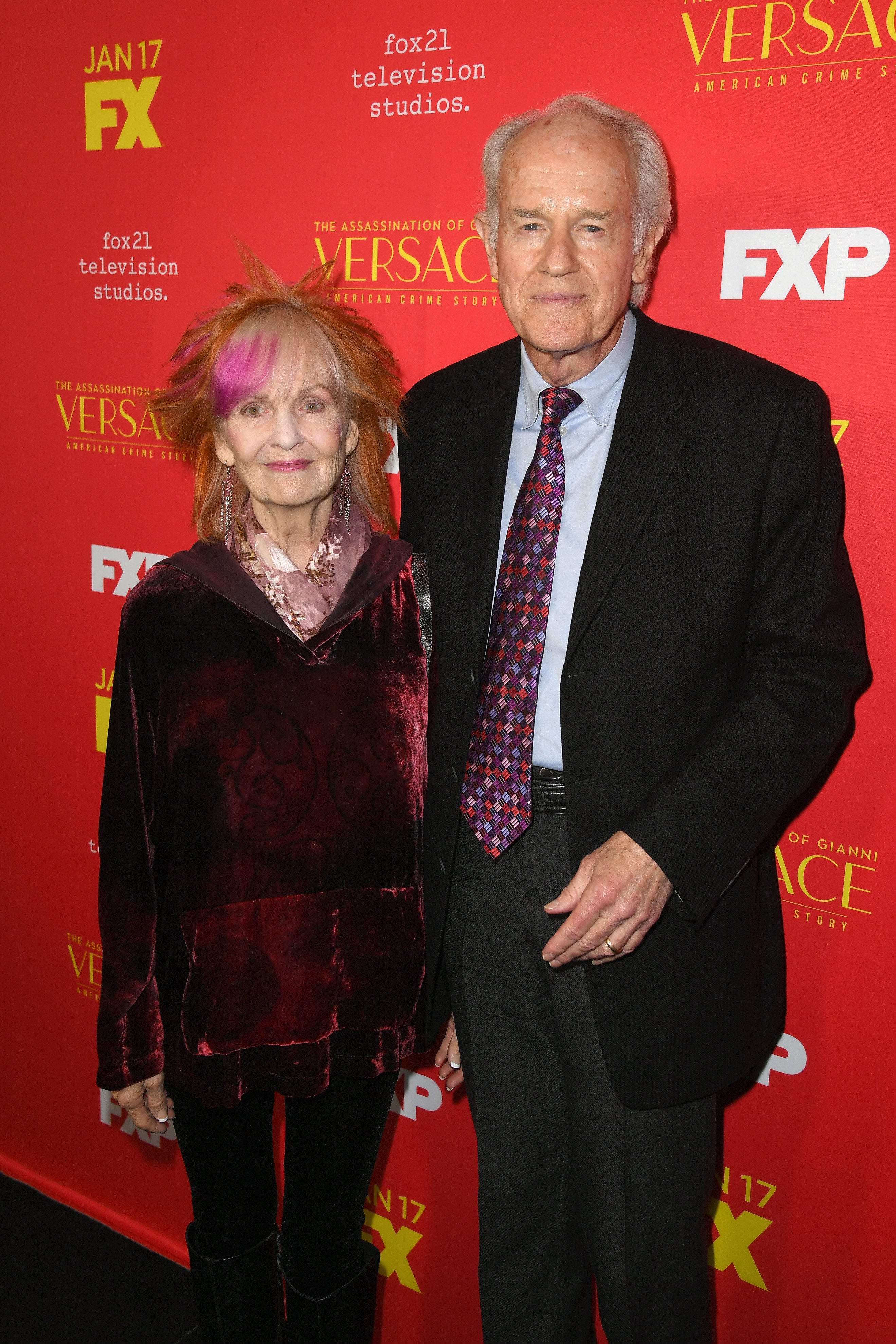 Judy Farrell and actor Mike Farrell during the premiere of "The Assassination Of Gianni Versace: American Crime Story" at ArcLight Hollywood on January 8, 2018 in Hollywood, California. / Source: Getty Images
The Farrells had full-time help all along and had an au pair, Kim Frame, 23, a photographer. Their friends also questioned the family's reluctance to discipline their kids, Mike explained:
"People warned us that if we went to them whenever they cried and refused to spank them, we would harm them irrevocably. But we decided there's simply no way to spoil a child. After all, they aren't apples."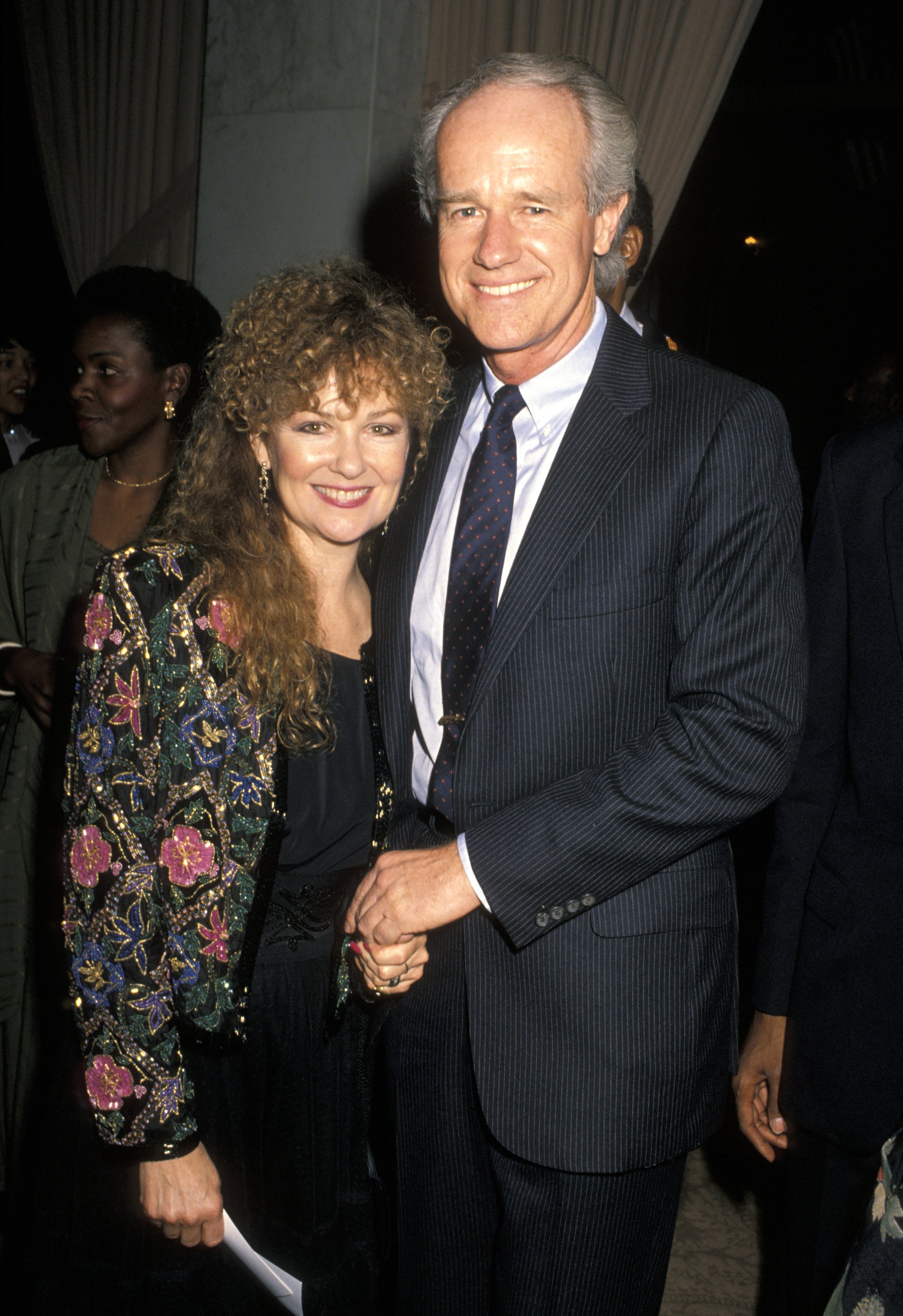 Shelley Fabares and Mike Farrell attend the First Annual Nelson Mandela "Bridge to Freedom" Awards at the Beverly Wilshire Hotel on April 1, 1990 in Beverly Hills, California. / Source: Getty Images
Mike met his second future wife, Shelley Fabares when he was still married to Judy, 83, but they did not start their relationship until then.
They met in 1970 when she guest-starred on an episode of his short-lived series "The Interns." However, 12 years later, the sudden meeting ignited their romance. Mike and Fabares saw each other again at a CBS affiliates convention.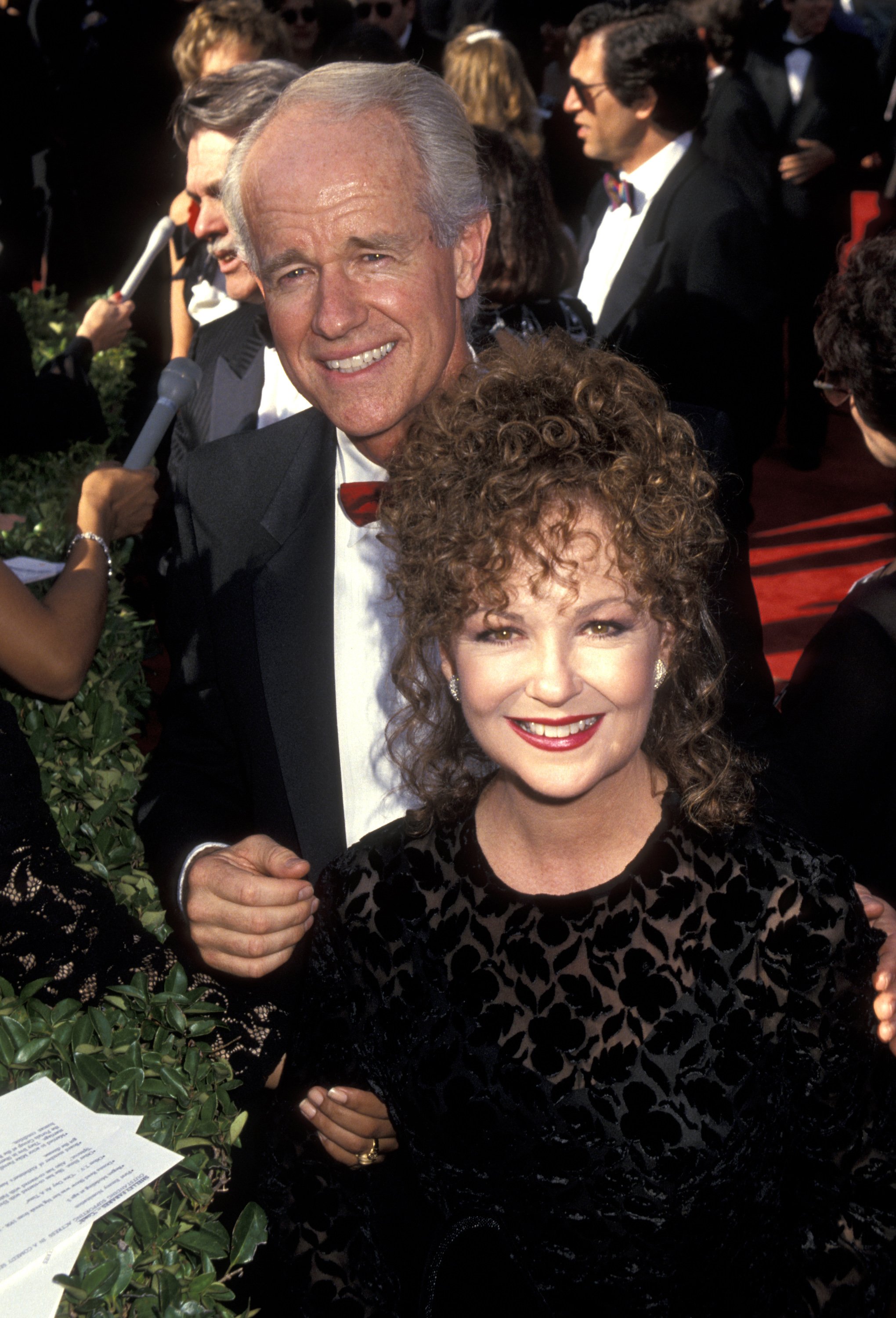 Shelley Fabares and Mike Farrell attend the 45th Annual Primetime Emmy Awards at the Pasadena Civic Auditorium on September 19, 1993 in Pasadena, California. / Source: Getty Images
MIKE AND FABARES' LOVE STORY 
They were both divorced at the time. Fabares had left her marriage to record mogul husband Lou Adler, and Mike had divorced Judy in 1983.
Following his meetup with Fabares at the convention, he invited her for coffee, then later to an exhibit of photos and films he made on a trip to Central America.
Within a year, the 83-year-old proposed to Fabares, 78, in a Topanga Canyon health-food restaurant, and she said yes to his proposal. The lovebirds walked down the aisle in 1984.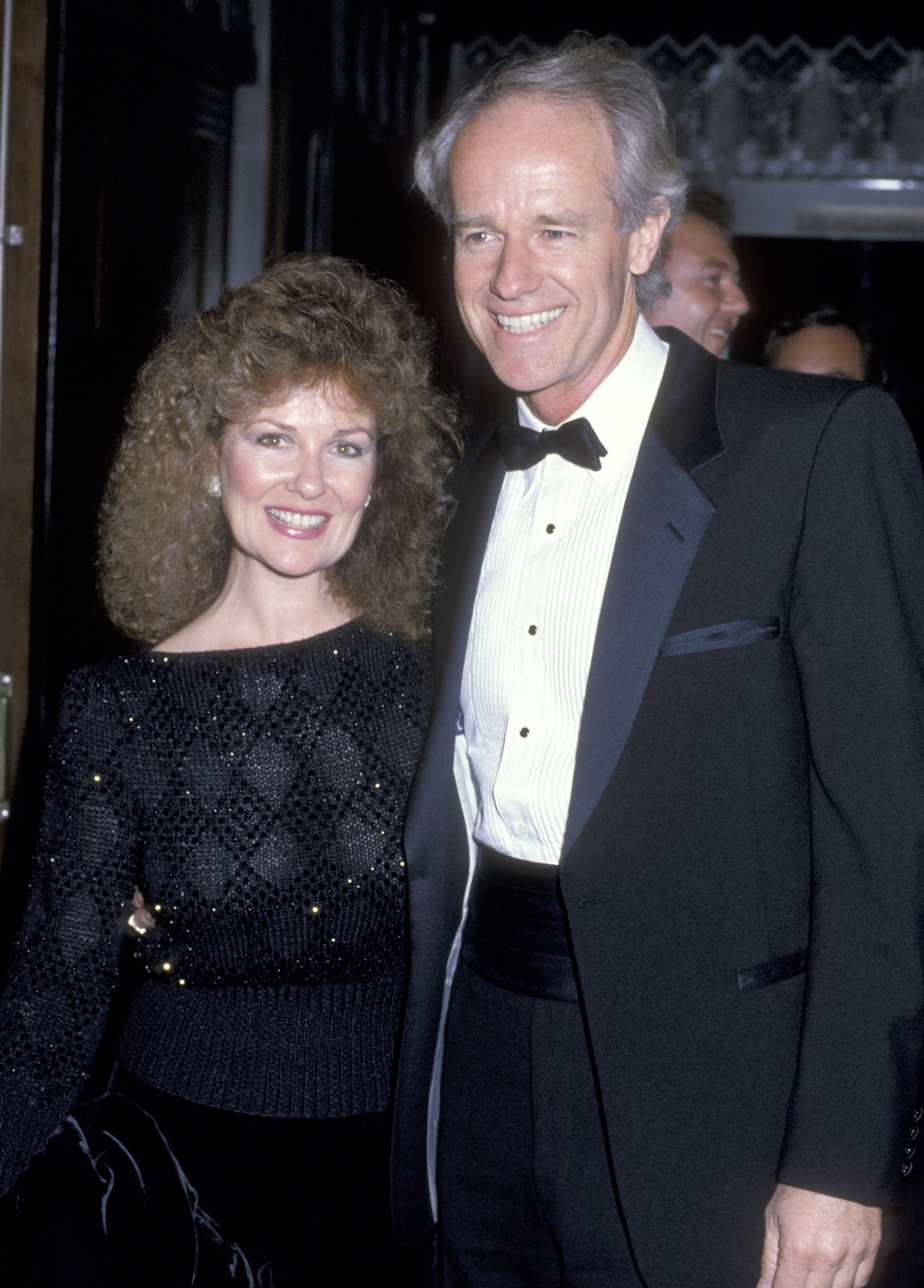 Shelley Fabares and Mike Farrell attend the Second Annual Commitment to Life Gala benefitting the AIDS Project at Wiltern Theatre on September 20, 1986 in Los Angeles, California. / Source: Getty Images
They wed at the Pacific Palisades home of Fabares' aunt, veteran actress Nanette Fabray. The newlyweds' early years of marriage were challenging.
Mike's two children from his previous union, Michael and Erin, had difficulty accepting their new stepmom altogether. Fabares explained what it took for them to let her in finally:
"The divorce was very hard on the kids. It took a lot of love, patience, courage, and strength, but now they have two solid homes, which is what we all wanted."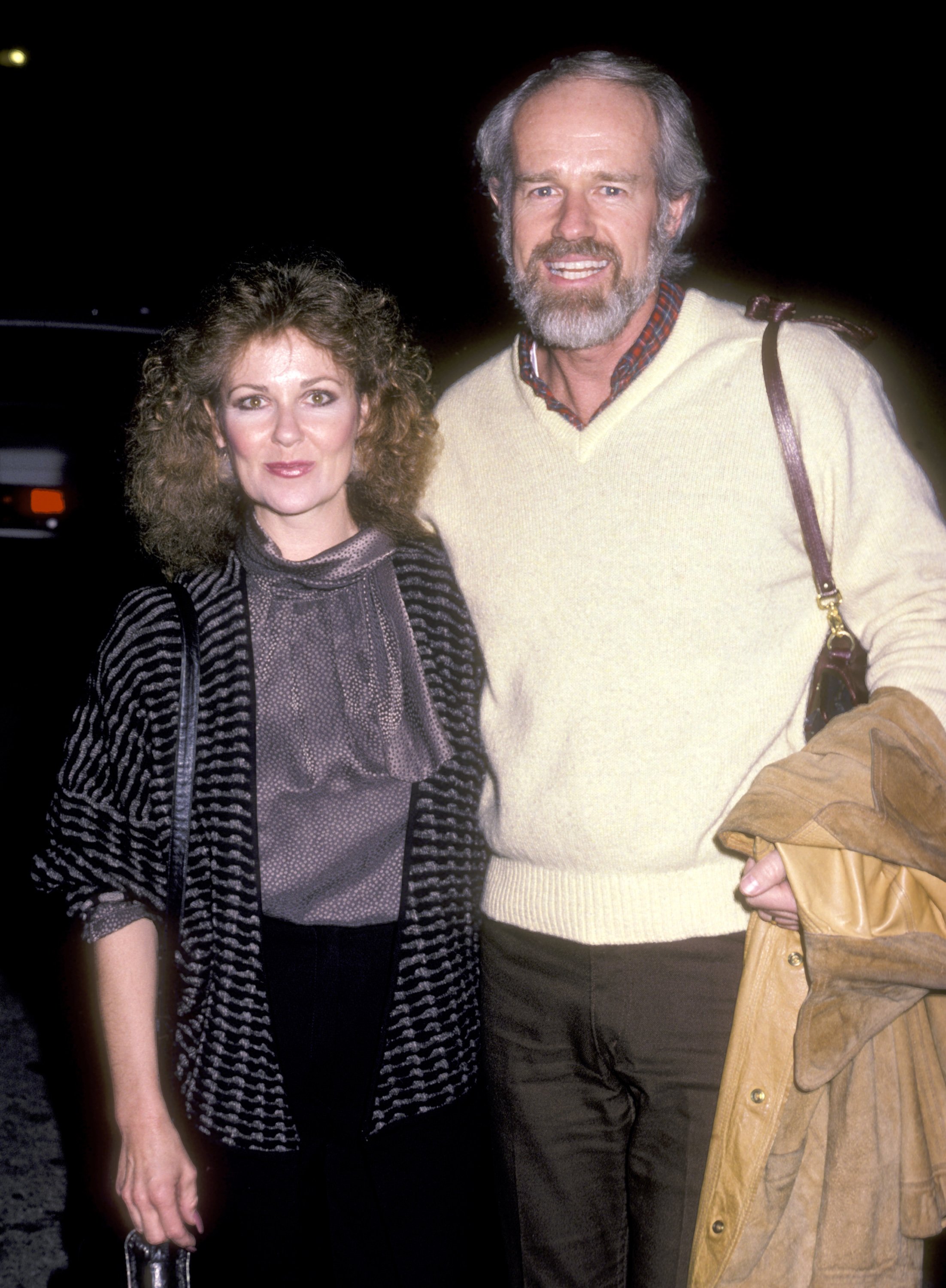 Shelley Fabares and Mike Farrell attend the Fundraiser Benefit for Senator Christopher Dodd at Bayshore Bowling Alley on December 5, 1985 in Los Angeles, California. / Source: Getty Images
Then came a time when her close friend Donna Reed, who had played her TV mom on the 1960s sitcom "The Donna Reed Show," was diagnosed with pancreatic cancer.
Sadly, soon after Reed fell ill, she passed away in 1986. On the other hand, Fabares' mother started showing symptoms of Alzheimer's disease which led her and her sister Smokey to place their parent in a nursing home.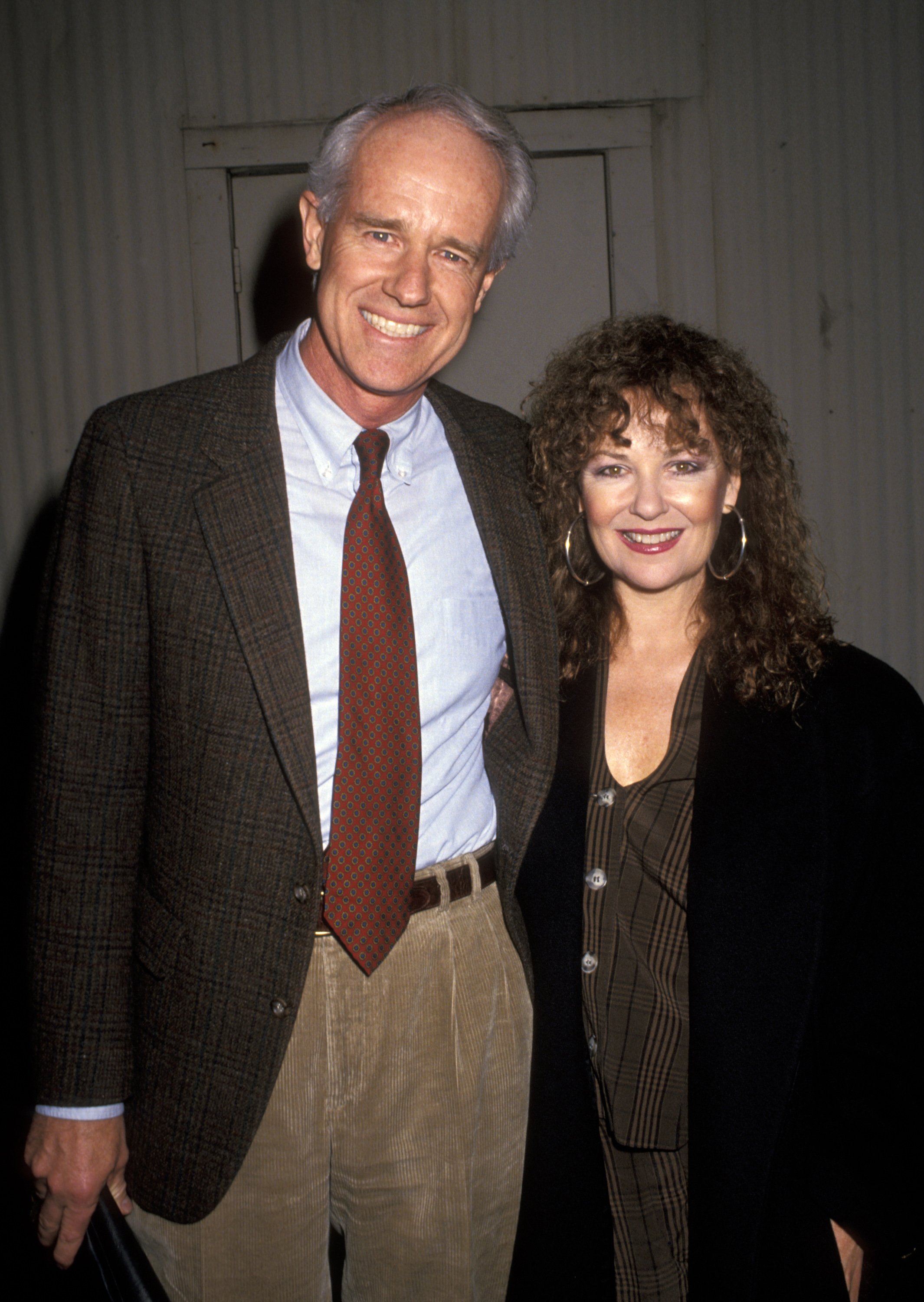 Mike Farrell and Shelley Fabares attend the Oxfam Hunger Banquet at Sony Studios on November 21, 1991 in Culver City, California. / Source: Getty Images
The actress and singer said when Reed and her mother were sick simultaneously, she became mentally drained, and physically she was gone 98 percent of the time.
"I just stayed at the hospital for months, and never, ever did Mike question it. He was always easing my mind. He ran everything for me. He has become my safe harbor. To have his strength when everything else is out of control, that's the unbelievable gift he has given," she explained.
Since then, Mike has turned down various television roles, and though he continues to act and produce for TV and film, he spends most of his time working for prison reform and on human-rights campaigns worldwide.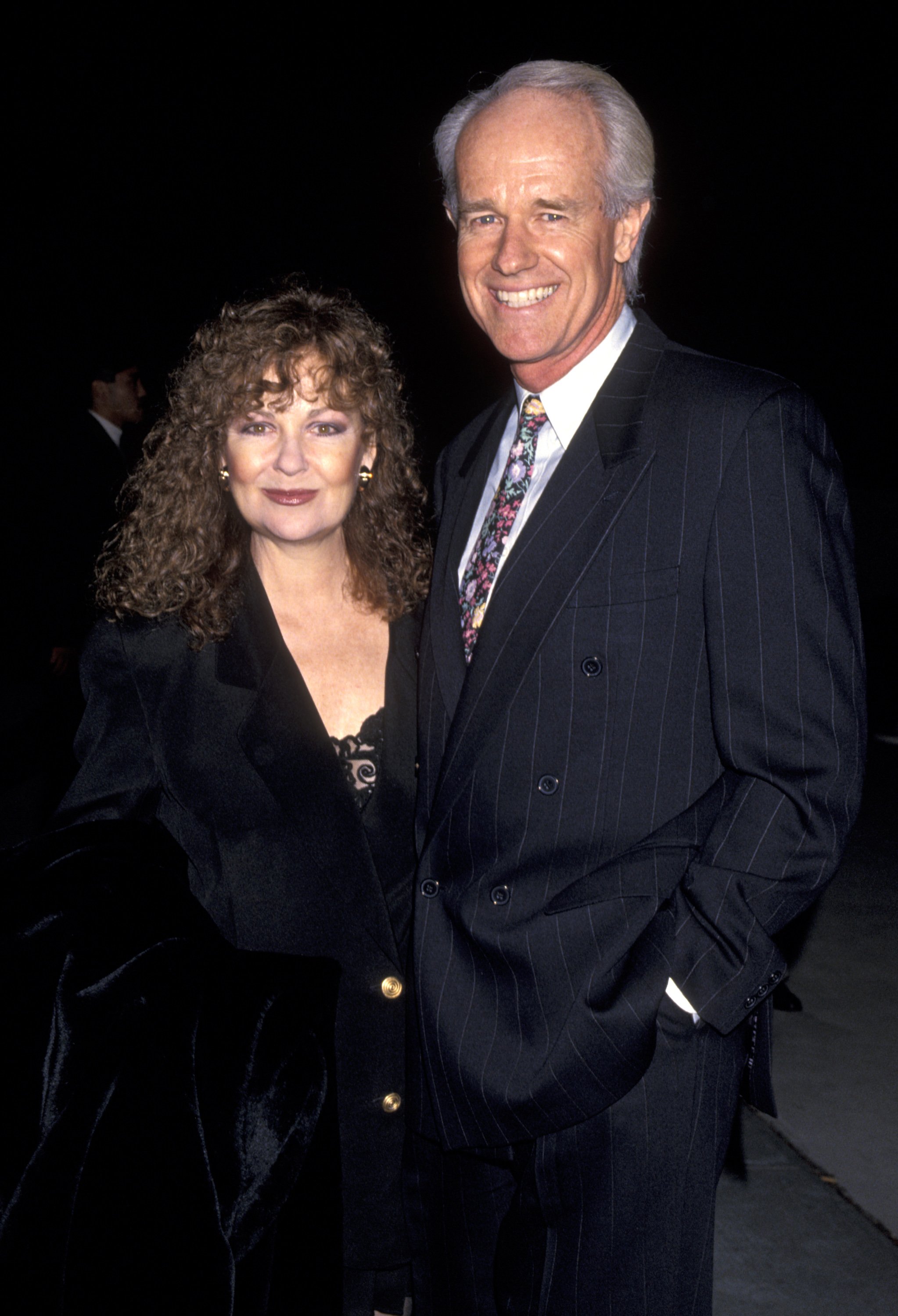 Shelley Fabares and Mike Farrell attend the APLA Commitment to Live VII at Universal Studios on January 27, 1994 in Universal City, California. / Source: Getty Images
Meanwhile, his wife of 37 years has become active in fund-raising for the Alzheimer's Association and sometimes accompanies him on his missions along with the children.
The couple seems to be a perfect fit, and Fabares' "Coach" co-star, Craig T. Nelson, can attest to that. Nelson shared that the standard showbiz rules do not apply to the pair because they have superior intellect and are friendly people. Bill Fagerbakke agreed and said:
"I told Shelley once that it seems they never argue, but she claimed they have ferocious fights. I think she's lying."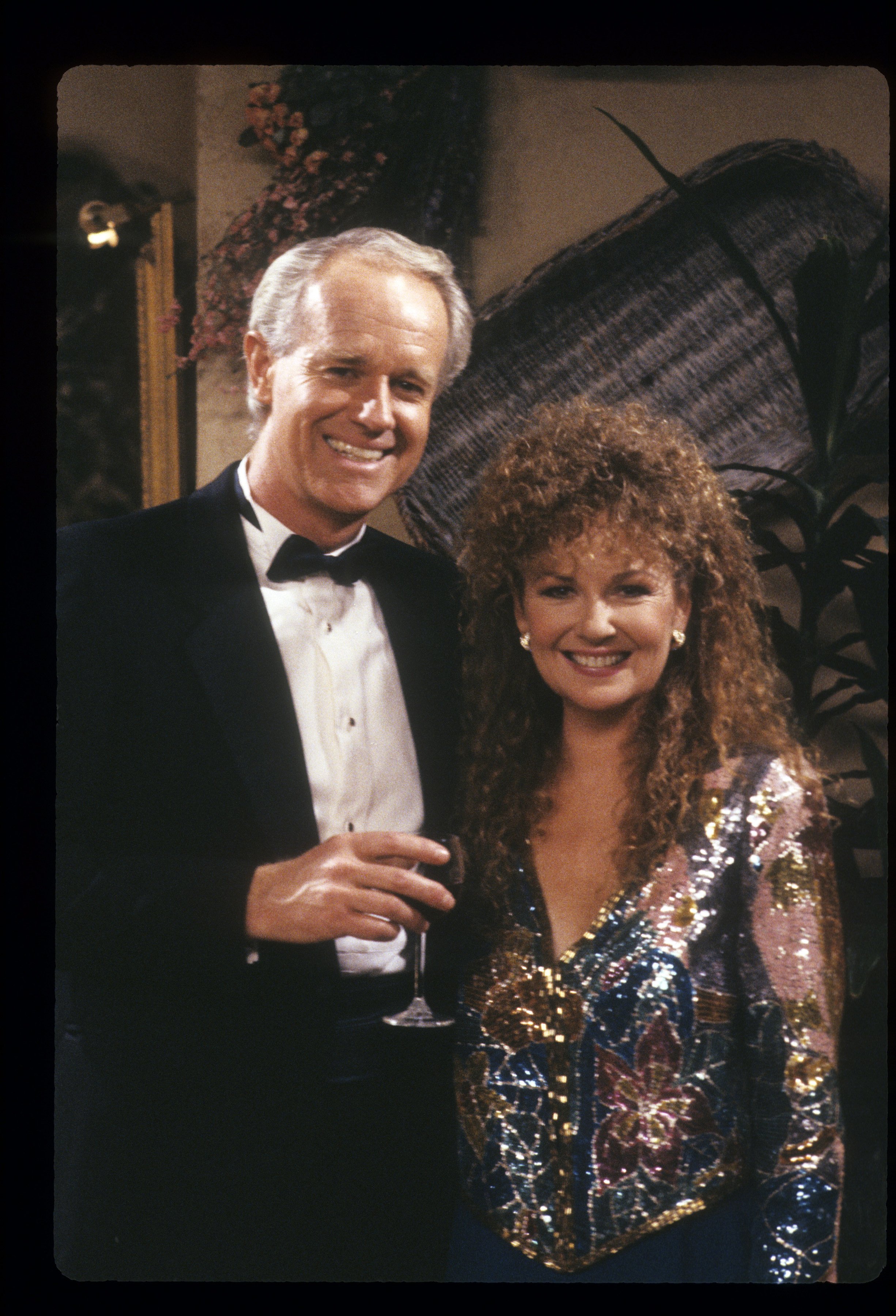 Shelley Fabares and Mike Farrell on the TV sitcom "Coach" in an episode titled "A Jerk At the Opera" aired on April 17, 1990. / Source: Getty Images
After being married for so long, their marriage seems destined to last. "There is a light inside her that is just magical," Mike said of his lovely spouse. "I find her a constant source of rejuvenation."
The feeling is mutual with Fabares, a two-time Emmy nominee, who said: "Mike grounds me, and I think I pull him out sometimes. It's a nice mix."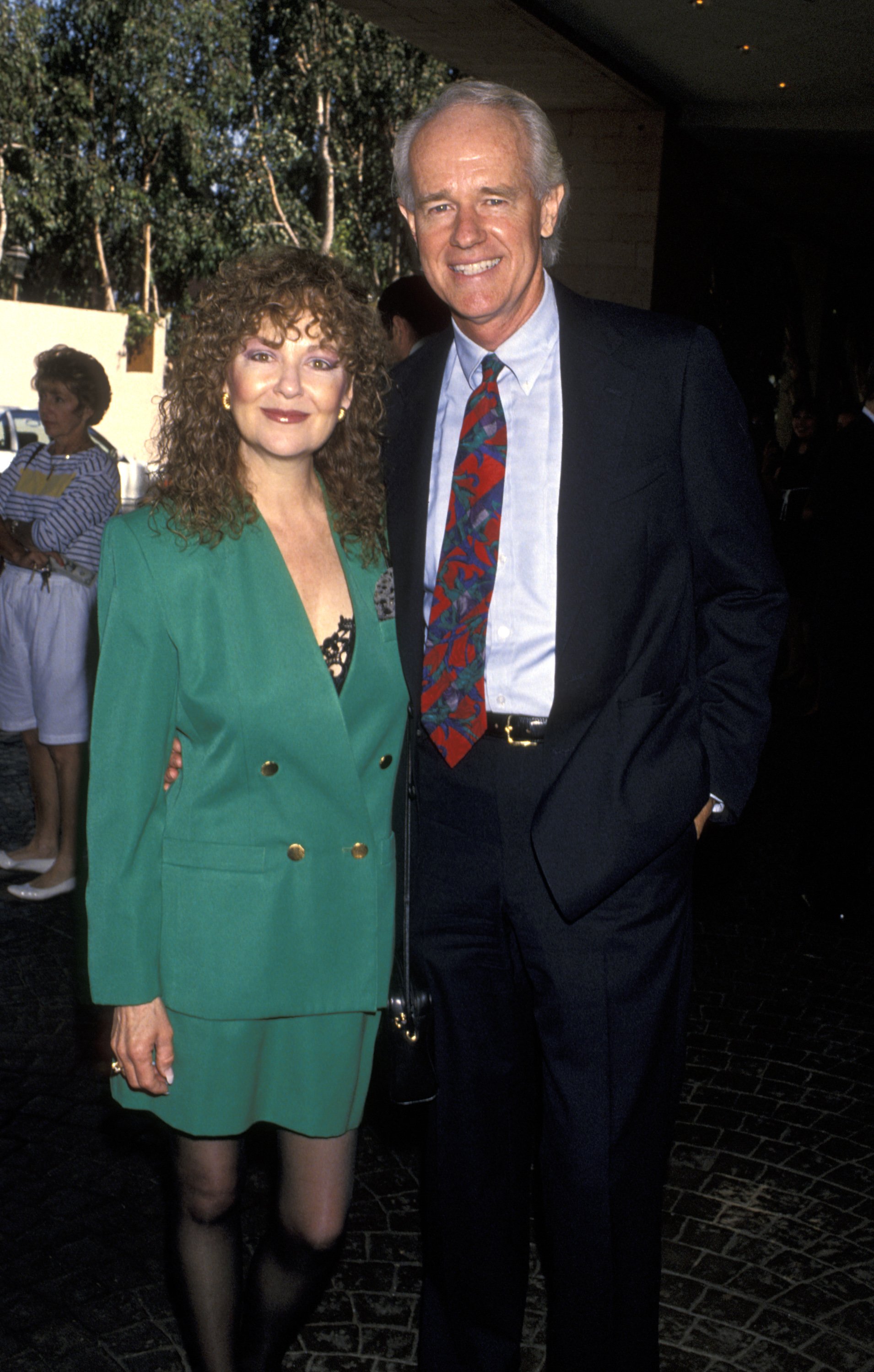 Shelley Fabares and Mike Farrell attend the Women In Film Emmy Nominee Luncheon at the Bel Age Hotel on September 10, 1994 in Wes Hollywood, California. / Source: Getty Images
HOW MIKE BECAME FABARES' FULL-TIME CAREGIVER 
Still, the duo went through some more struggles within their marital life when Fabares fell gravely ill. In 1994, the California native fell through the floor joists when her home was under construction.
As a result of the fall, she broke all the ribs on the left side of her body, and the incident had a severe repercussion as she needed a liver transplant after that.
Doctors treated her broken ribs and recommended that she follow up with her physician in a few days as a precautionary measure. However, the follow-up evaluation showed liver counts that were "off the charts."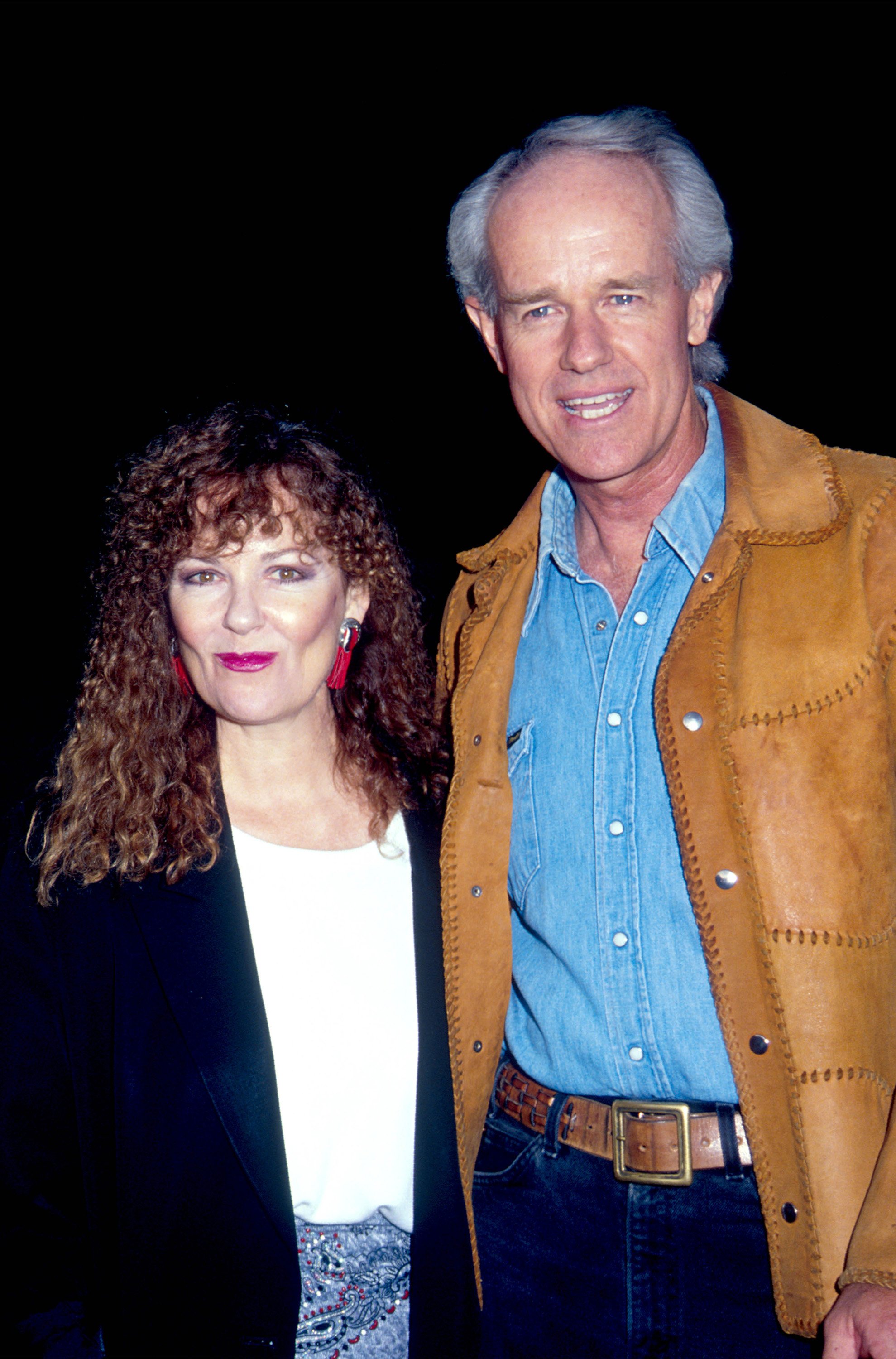 Shelley Fabares and Mike Farrell attend the Scott Newman Foundation event on August 17, 1991 in Los Angeles, California. / Source: Getty Images
Although doctors could not detect what was wrong with her for several years, Fabares took medications and seemed to stabilize. Her liver counts remained above average, but they seemed to plateau.
Then in early 1999, things turned out for the worst for her. One day, Fabares experienced what is known as an oesophageal bleed, sudden and severe bleeding in her esophagus, and got rushed to Cedars-Sinai Medical Center's Emergency Department.
The doctors said the episode was linked to progressive liver failure and that she needed a transplant. Fabares' liver had failed to the point that medicines could not reverse it, and she could have had another bleed any time that could be fatal.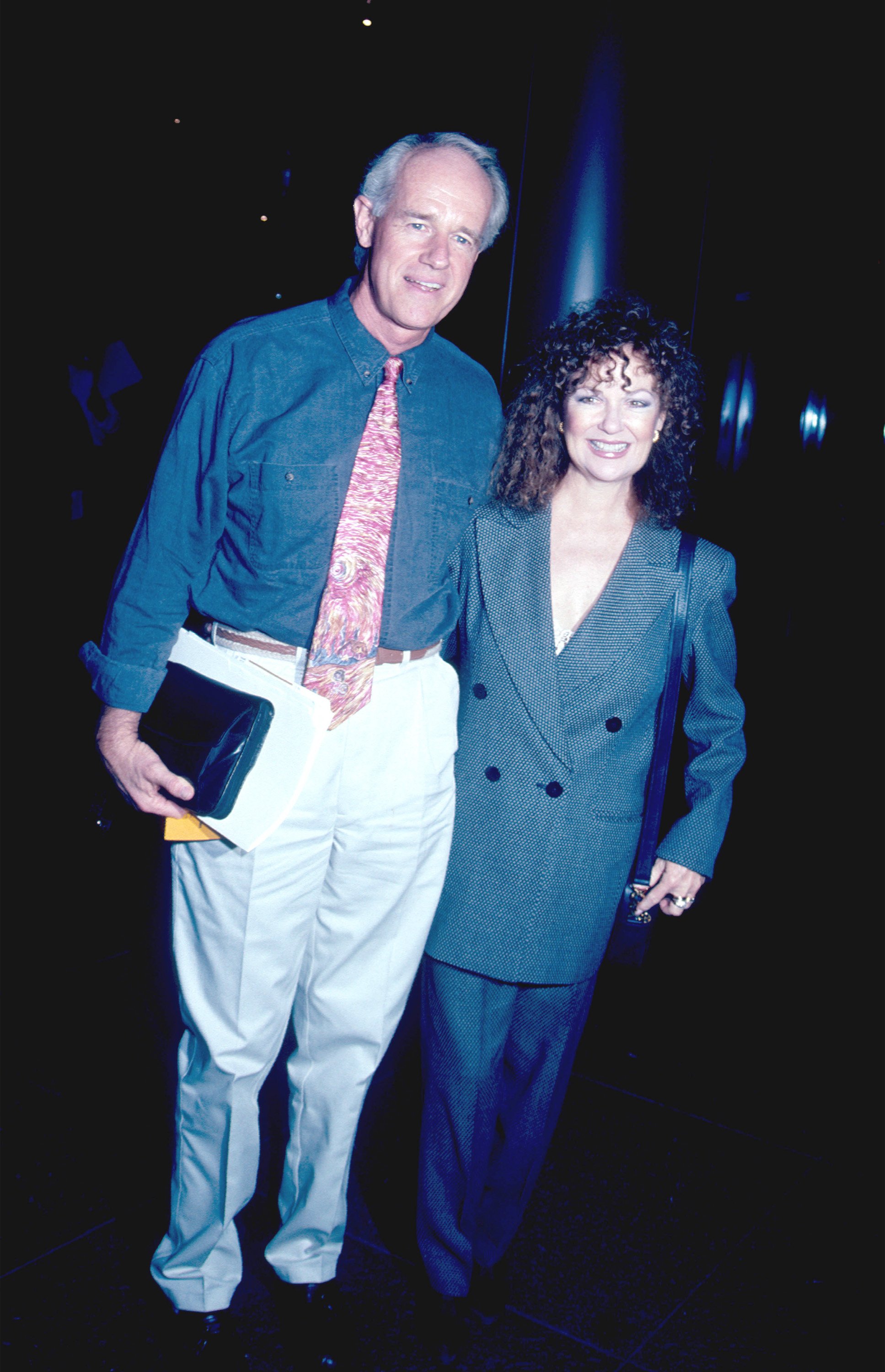 Mike Farrell and Shelley Fabares attend the screening of "Bopha," on September 21, 1993 in Los Angeles, California. / Source: Getty Images
The "Clambake" star recalled saying she believed that the transplant was merely a "safety measure" during that time, something she might not have needed after all. Eventually, Fabares came to terms with the fact that she would die if she did not get a new liver.
In April 1999, she got placed on the liver transplant waiting list, and she knew it would be a long wait. Fabares pointed out that more than half the people on the liver transplant list did not live long enough to get one:
"I was very much aware that I was living on borrowed time. The strain was enormous, but there was also a level of acceptance within me. There are no words to express what this experience is like, physically, psychologically, and spiritually."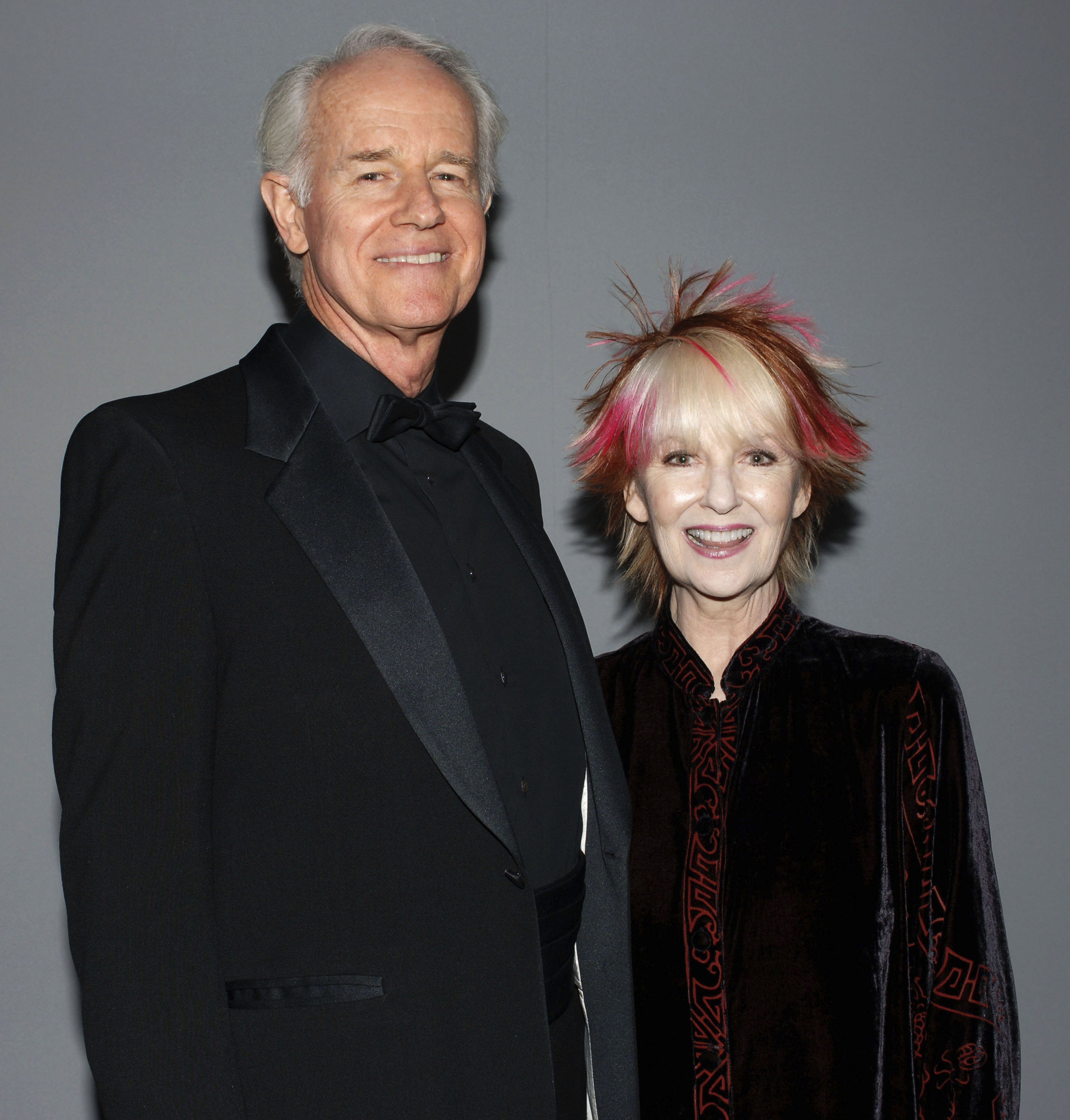 Mike Farrell and wife Shelley Fabares attend the 12th Annual Screen Actors Guild Awards at Los Angeles Shrine Exposition Center on January 29, 2006 in Los Angeles, California. / Source: Getty Images
She and Mike became nervous because they received a few "false alarms" about the transplant when people dialed the wrong numbers on her pager:
"It was heart-stopping. Mike and I tried to calm ourselves because we honestly thought we might die of stress before we ever got the transplant."
The couple eventually learned not to pay attention to the pager when it went off. Meanwhile, as Fabares waited for a donor organ, her condition steadily deteriorated.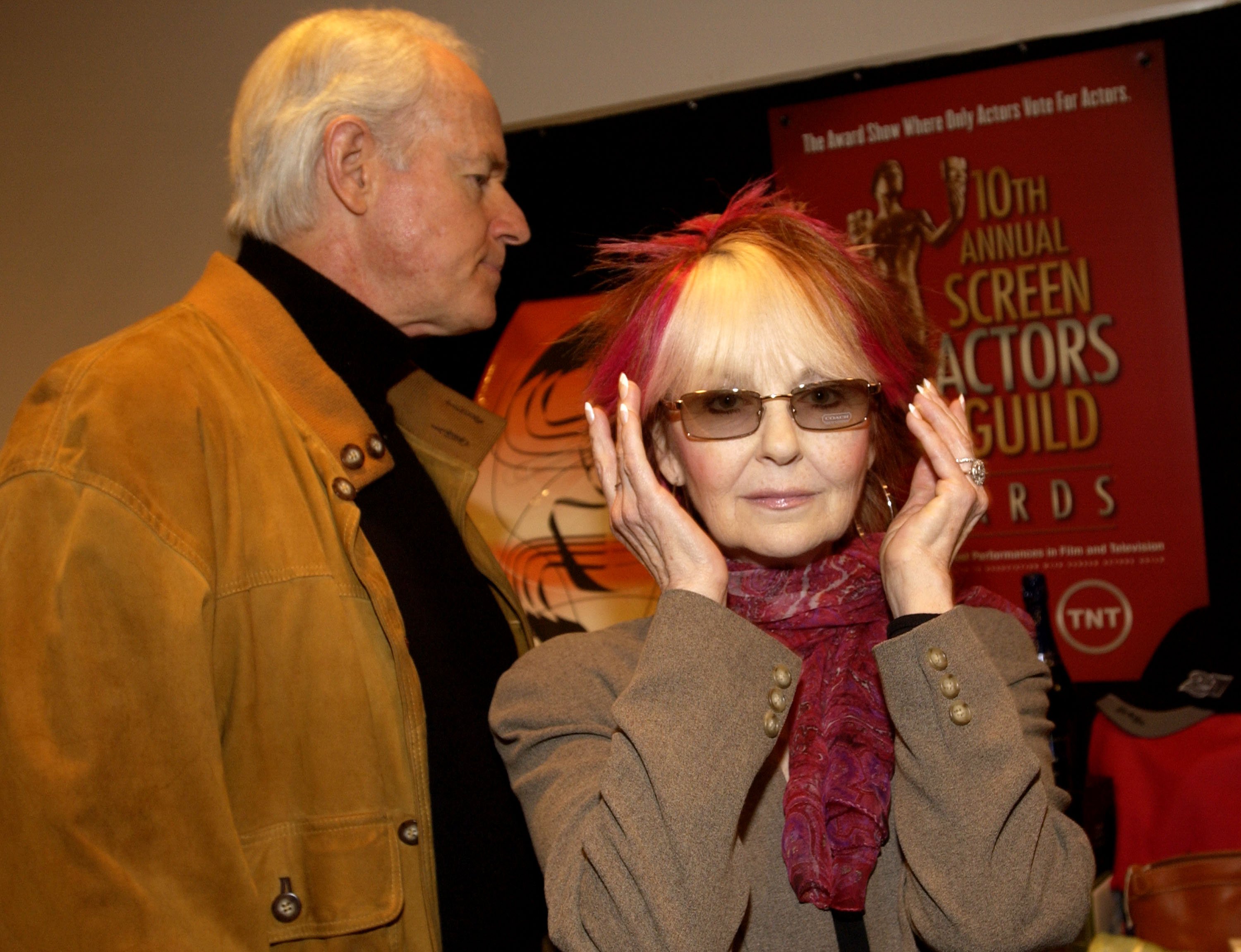 Shelley Fabares and husband Mike Farrell trying out a few items at the Screen Actors Guild Awards Luxury Gift Collections on February 12, 2004 in Los Angeles, California. / Source: Getty Images
"I was simply exhausted all the time," she remembered. 'I wasn't in pain, but I was sleeping almost all the time." When the wait was finally over on October 23, 2000, the pager went off, and this time the stars aligned.
The transplant became a success, and now it's been years since the dreading experience, and Fabares said while she would not wish it on anyone – in some ways, she has been blessed by what came out of it:
"This experience has so changed me. Even though life has returned to some degree of normalcy, I'm a different person."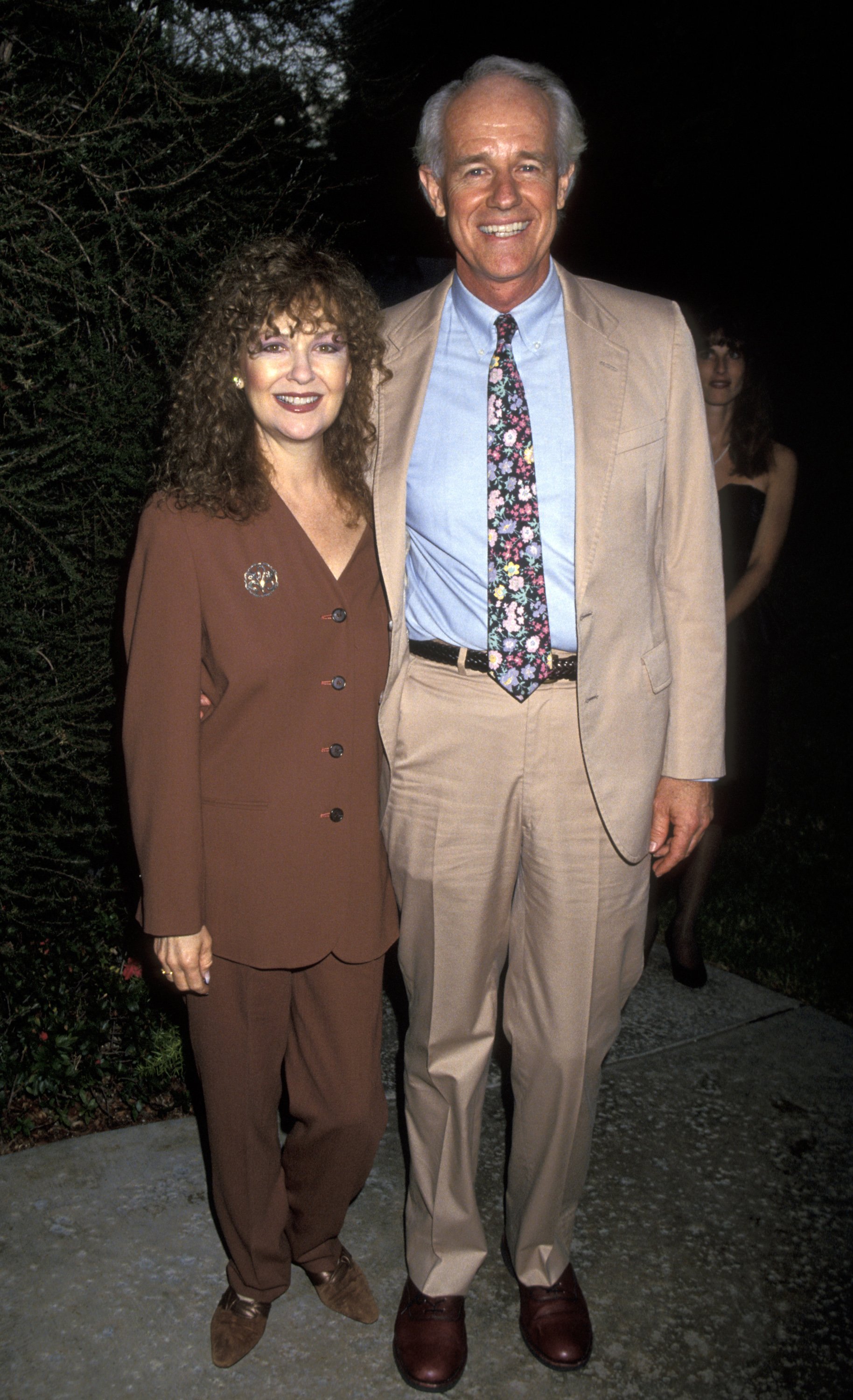 Shelley Fabares and Mike Farrell attend the Fourth Annual ATAS Pre-Emmy cocktail reception at the Westwood Marquis Hotel on September 8, 1994 in Westwood, California. / Source: Getty Images
"I'm so incredibly blessed by the man I am married to. I was so very ill for such a long time, and we didn't know what was wrong, but he was with me every step of the way," Fabares said of her loving husband, Mike.
He accompanied her to every doctor's appointment. "He's just monumental, and I don't know how I could have gotten through this without him," she added.
Fabares said catastrophic illness could tear some families apart, but theirs only became stronger and closer. "I'm grateful for my life. Grateful for my doctors. Grateful for what I have learned about myself and life. Most of all, I'm grateful for my husband. I've gained so much," she noted.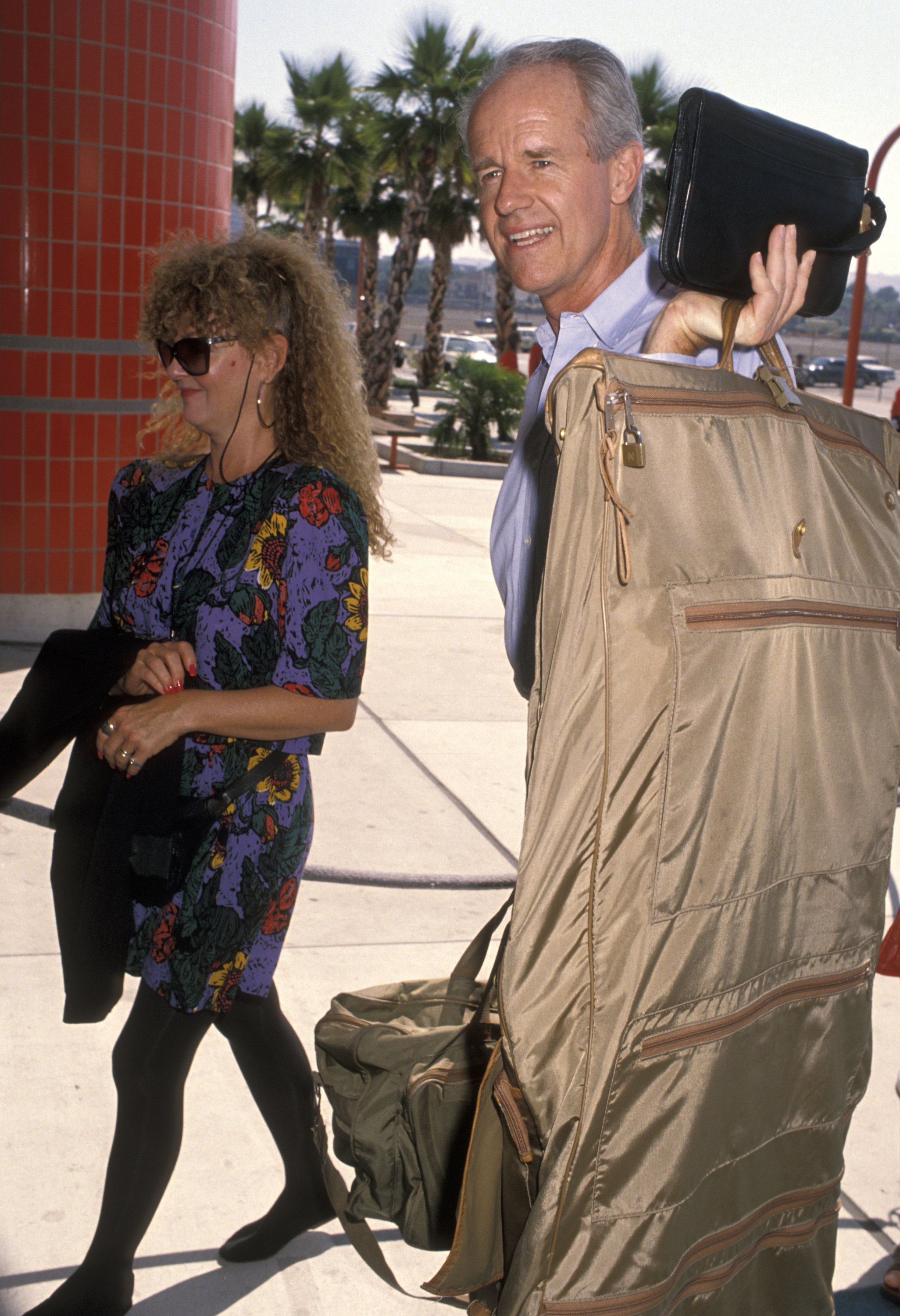 Shelley Fabares and Mike Farrell arrive at the Crystal Gala at Sea on July 21, 1990 in Harmony, California. / Source: Getty Images
Mike, a Minnesota native, became his wife's full-time caregiver and nursed her back to a fulfilling life. Now, 23 years later, she is healthy and happy.
Fabares and Mike's love story is a perfect example of true love that proves that people who love each other can go through thick and thin together.