Naomi Judd of the "The Judd" duo would forever remain in the hearts of many even after her tragic end. Her Tennessee farm home, where she spent her l ast days, is still a center of attraction to many — inside the singer's estate.
Actress and country music legend Naomi Judd was a phenomenal entertainer. Her incredible writing skills, paired with her sensational singing voice, made it impossible not to fall in love with her music.
In the 1980s, she teamed up with her eldest daughter, Wynonna, and through "The Judd," their musical group, they experienced success at its peak.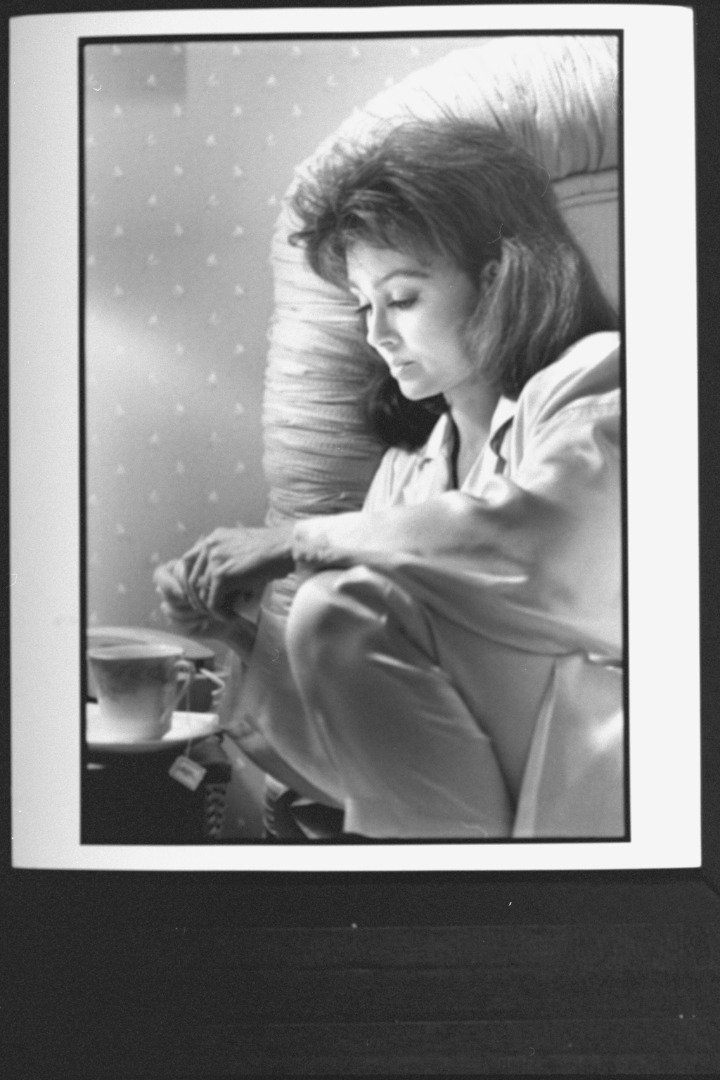 Naomi Judd, mother of mother-daughter C/W duo, making tea in bed, suffering from chronic hepatitis.in condo Nashville. | Source: Getty Images
Throughout her lifetime, Naomi was well celebrated. She received over sixty musical awards, including Grammy-awards, and the CMA, while the three books she wrote earned spots as best-sellers.
Many would believe that she had a great start in life with such an outstanding record, but that was not so. On the contrary, Naomi, who started life as a bubbly little child, became withdrawn after a trusted adult, her uncle, molested her.
It was challenging to understand the situation and even more traumatic as she did not have anyone to confide in. While this made her grow up so fast, becoming her own parent, the memories had long-lasting impacts on her life.
Decades after her childhood experiences, the singer found the courage to write about it in her books. In her 2016 memoir titled "Rivers of Time," the author was very generous with the truths of her past reality.
NAOMI JUDD BECOMES A TEEN MOTHER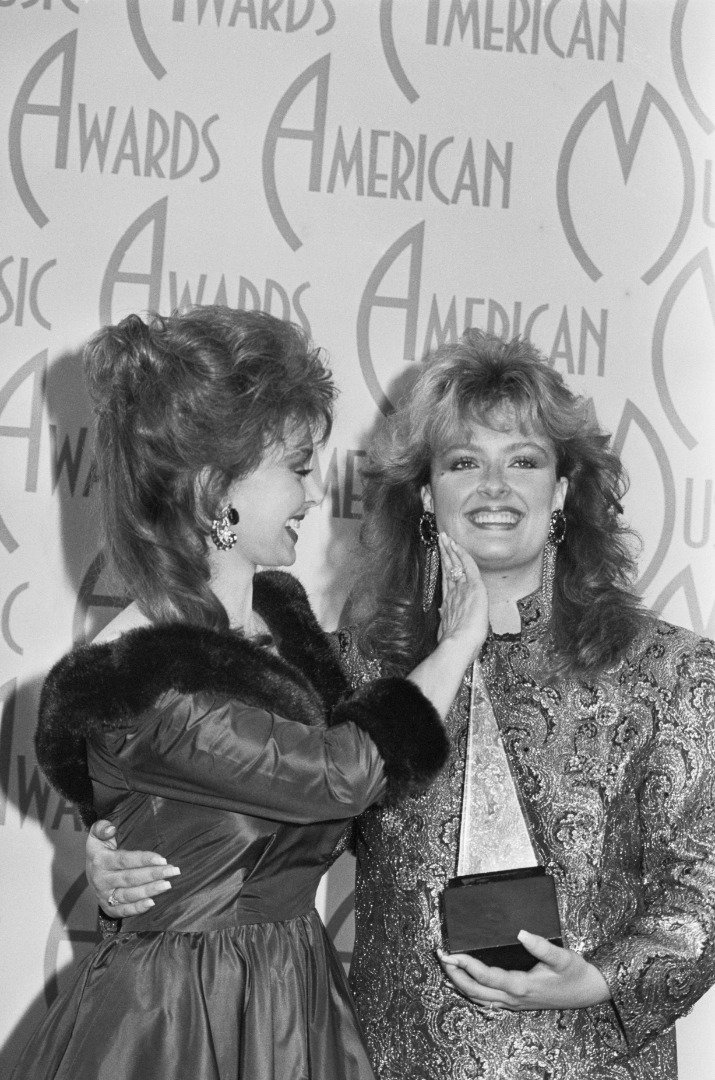 Mother-daughter singing duo the Judds embrace after winning Best Country Single at the 1987 American Music Awards. | Source: Getty Images
Naomi grew up in the rural areas of Kentucky. Her father was a gas station owner, while her mother worked as a riverboat cook.
She fell pregnant with her first daughter during her teenage years while dating her boyfriend, Charles Jordan. Sadly, Jordan left her alone to handle the responsibilities, and the 18-year-old first-time mother struggled to navigate through.
Following the birth of her firstborn, Wynonna, in 1964, Naomi hurriedly rushed into marriage with Michael Ciminella, and four years later, the couple welcomed a daughter, Ashley.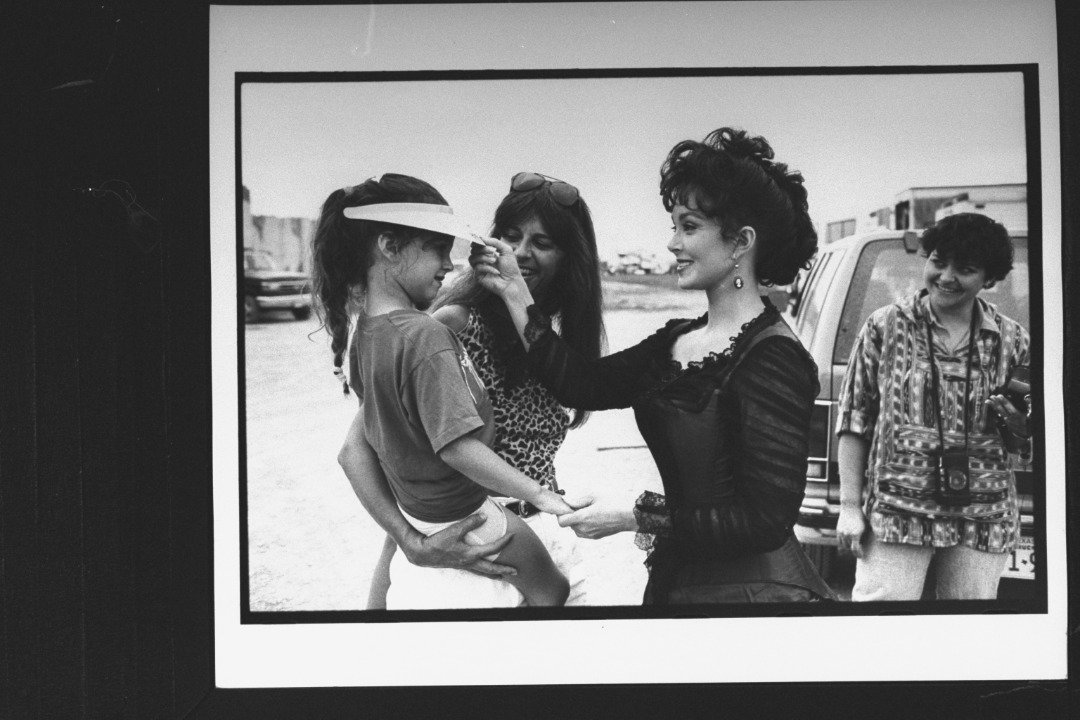 C/W singer/actress Naomi Judd, clad in Western dress for her role as Flora Mae Pepper, chatting with a female fan who is holding a young girl, outside during break in the filming of the TV movie Rio Diablo on location. | Source: Getty Images
To her disappointment, the marriage did not make things any easier. Her first marriage ended after four years, leaving her to cater to two daughters while working as a nurse.
Throughout her single parenthood, she chose to keep away the true identity of Wynonna's father. Although Ashley, her second child, knew her background, Naomi's firstborn knew nothing of her past.
It was not until the "The Judd" star turned 30 that her mother revealed her birth story. This was a bitter experience, as Wynonna struggled to accept her history. Later, she suffered from depression and anxiety.
NAOMI JUDD'S LIFE AS A SINGLE PARENT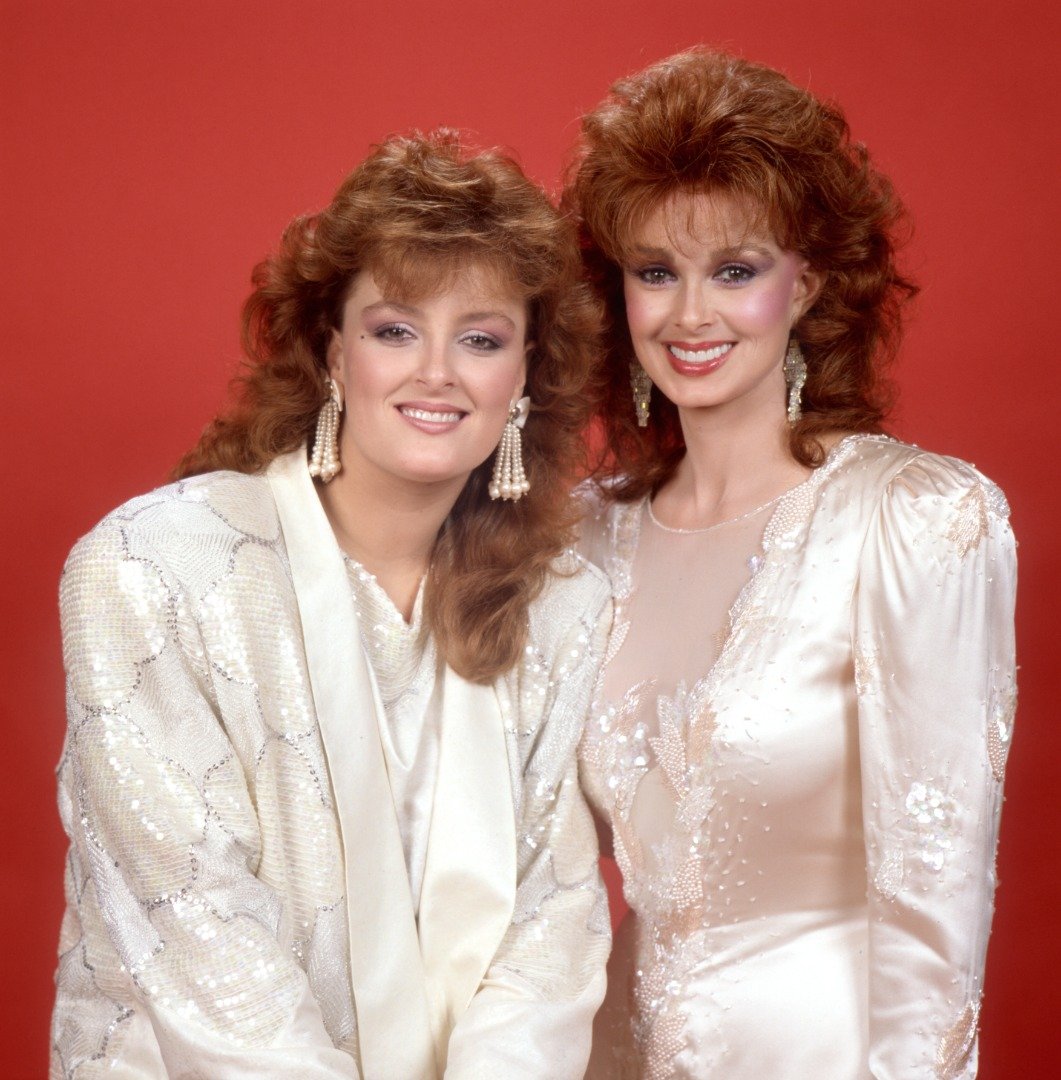 Pictured from left is Wynonna Judd and Naomi Judd in a gallery shot for the Country Music Awards, 1986. | Source: Getty Images
Amid the fame and fortune garnered over the years, what remained her favorite passion until her death, was being a mother to her kids, despite the difficulty. Naomi battled financial problems but always had time for her kids.
They lived in a one-bedroom apartment and survived on food stamps but maintained an intimate connection.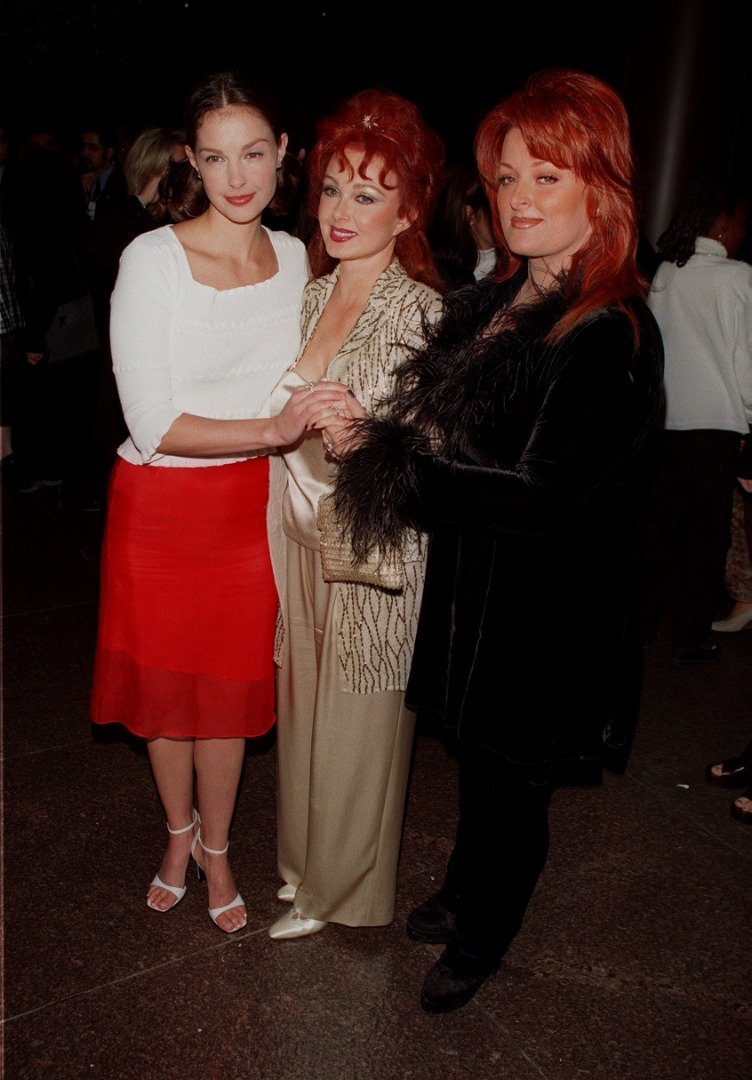 Naomi Judd and her daughter Ashely and Wynonna. | Source: Getty Images
The mother-of-two, who worked as a cocktail waitress, still found time to join them in doing their homework and laundry after school.
This was their routine until Naomi turned 37. Then, she partnered with Wynonna, who also had a passion for performing. Soon, the two women became one of the most sensational country music crooners in the industry.
THEN CAME THE FAME AND LIFE AFTERWARDS…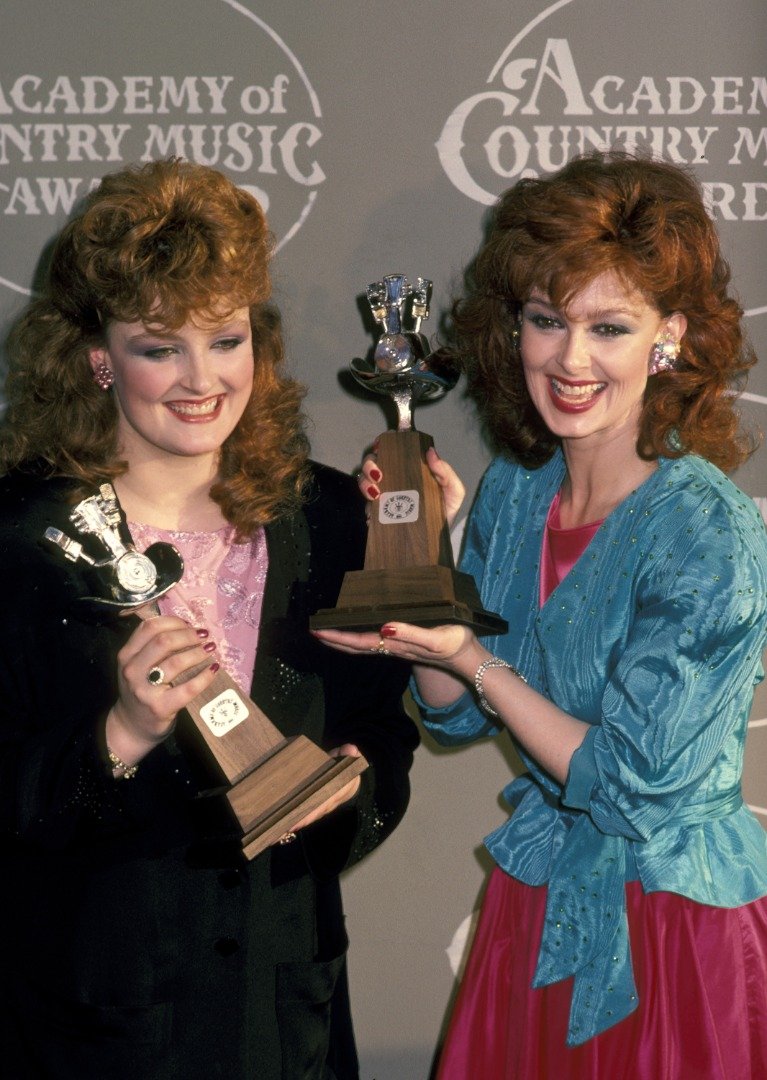 Wynonna Judd and her mother, Naomi Judd during 20th Annual Academy of Country Music Awards at Knott's Berry Farm in Los Angeles, California, United States. | Source: Getty Images
In 1983, the singing duo skyrocketed to fame after their single "Had a Dream for the Heart." A string of successes with their releases followed, including the chart-dominating album "Why Not Me."
They were distinct in sound, coordination, and aesthetics, and their partnership brought back the family band arrangement.
They toured around the world, releasing six albums, sold millions of records, and bagged many awards. However, their popularity as a force only remained for a few years.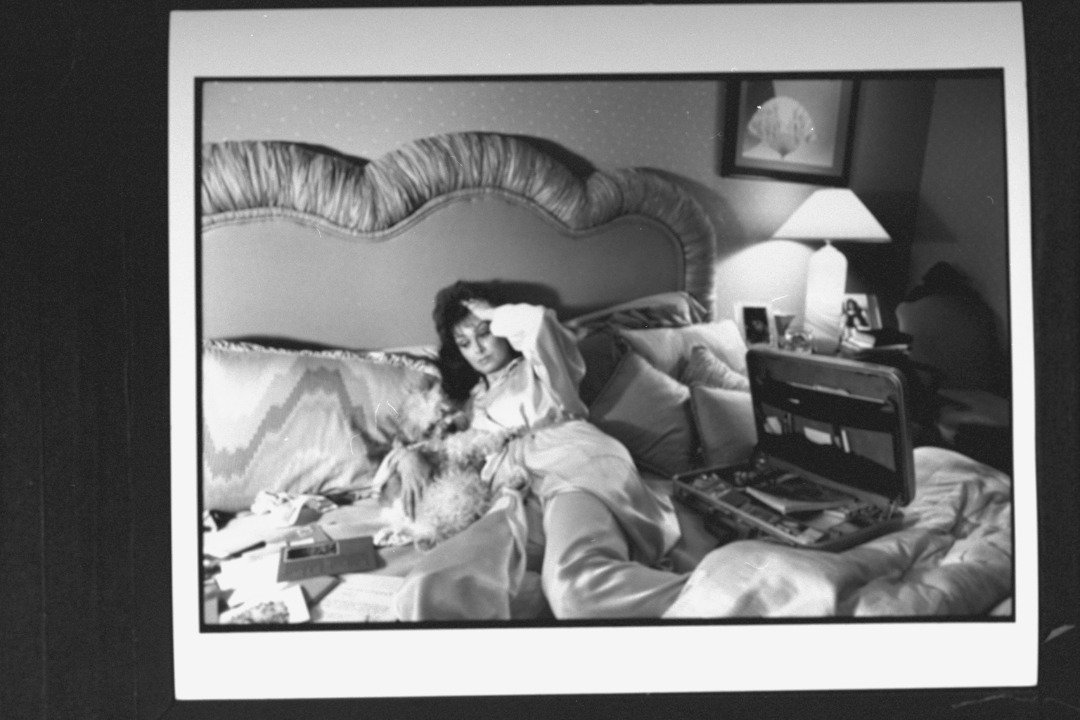 Naomi Judd, mother of mother-daughter C/W duo, lying in bed, going through correspondence while cuddling dog; suffering from chronic hepatitis. | Source: Getty Images
 In 1990 Naomi dropped a bombshell; she had been diagnosed
 with a life-threatening illness, hepatitis C, and had been given a three-year life span; this led her to leave the group.
In 1991, the duo delivered their last performance. Four years later, her disease was in complete remission. So she stopped music altogether, leaving her daughter to resume a solo career while turning to writing and activism.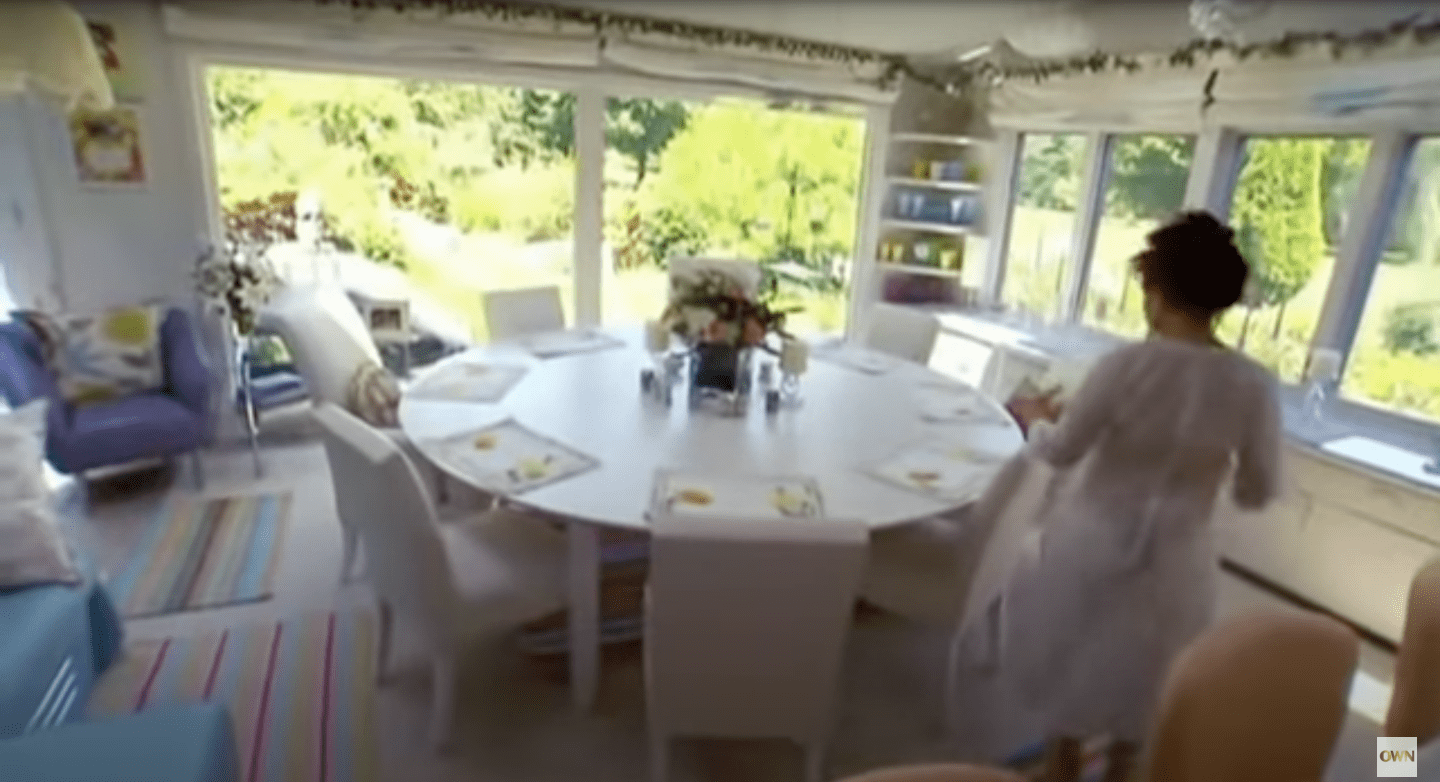 Inside Naomi Judd's family home in Tennessee. | Source: youtube.com/OWN
Surprisingly, in 1998, the mother-of-two revealed that she had been cured after years of medications. However, while recounting the experience, Naomi confessed that facing such a terminal illness was not easy.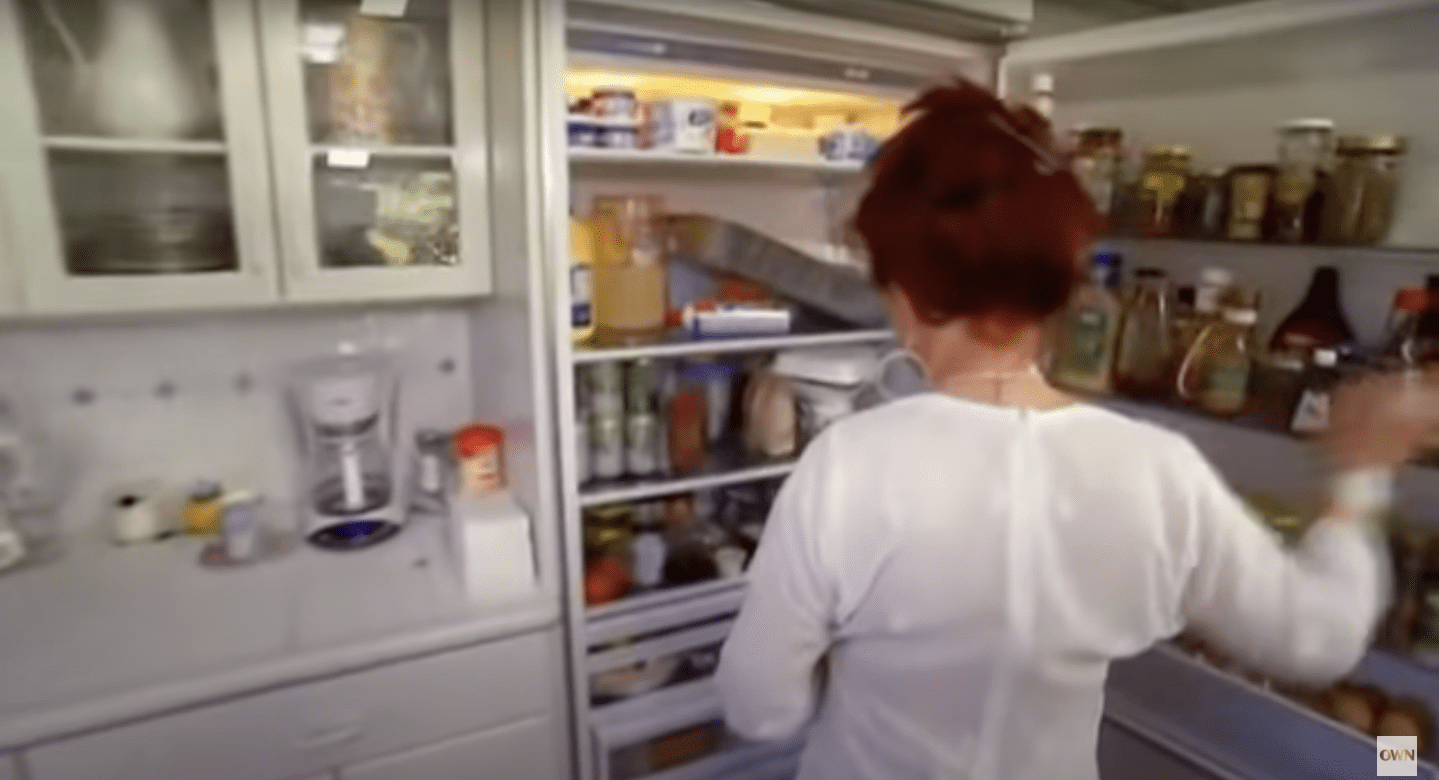 Inside Naomi Judd's family home in Tennessee. | Source: youtube.com/OWN
It led to depression, anxiety, and panic attacks, but her determination to outlive the doctor's predictions by maintaining a strict routine made her emerge victoriously. Following her victory, she became conscious of spreading the word about the disease and helping others through her story.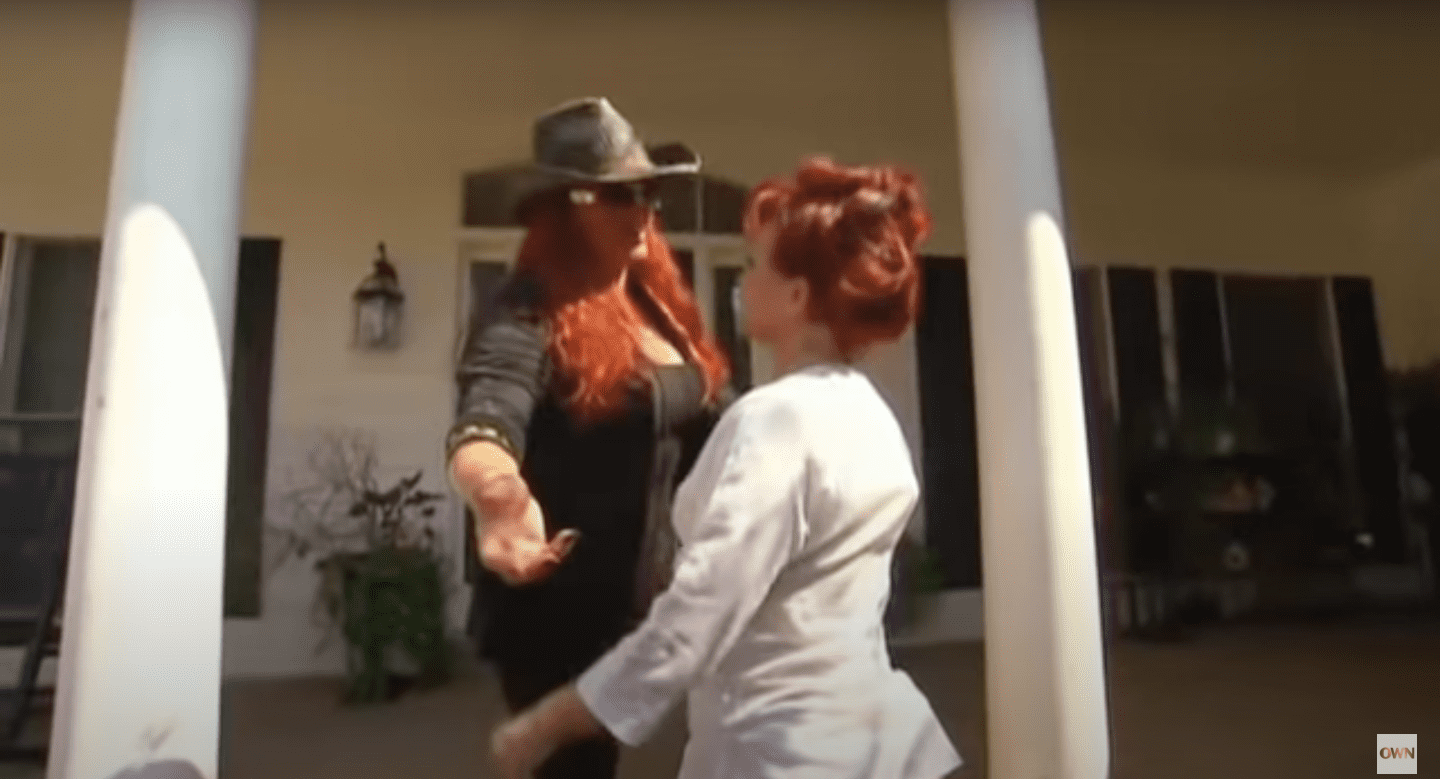 Inside Naomi Judd's family home in Tennessee. | Source: youtube.com/OWN
LIFE AFTER RETIREMENT
After retirement, the singer returned to being the homely mother her daughters needed. The trio moved to a family home in Tennessee, and both Wynonna and Ashley had properties on the 1000-acre estate.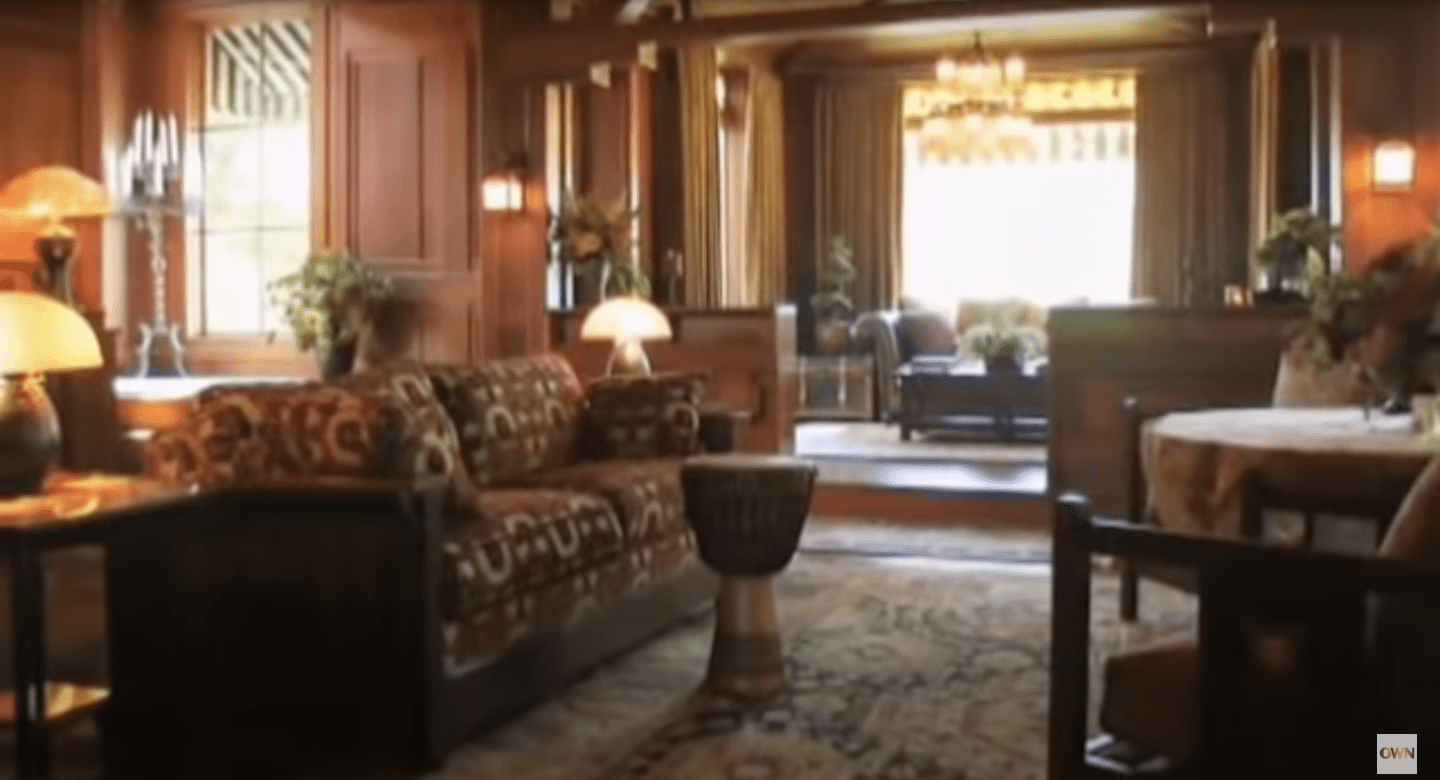 Inside Naomi Judd's family home in Tennessee. | Source: youtube.com/OWN
Naomi proudly showcased her movie theater-themed setting during a tour inside the property. She later moved to the kitchen, which she called her "favorite room."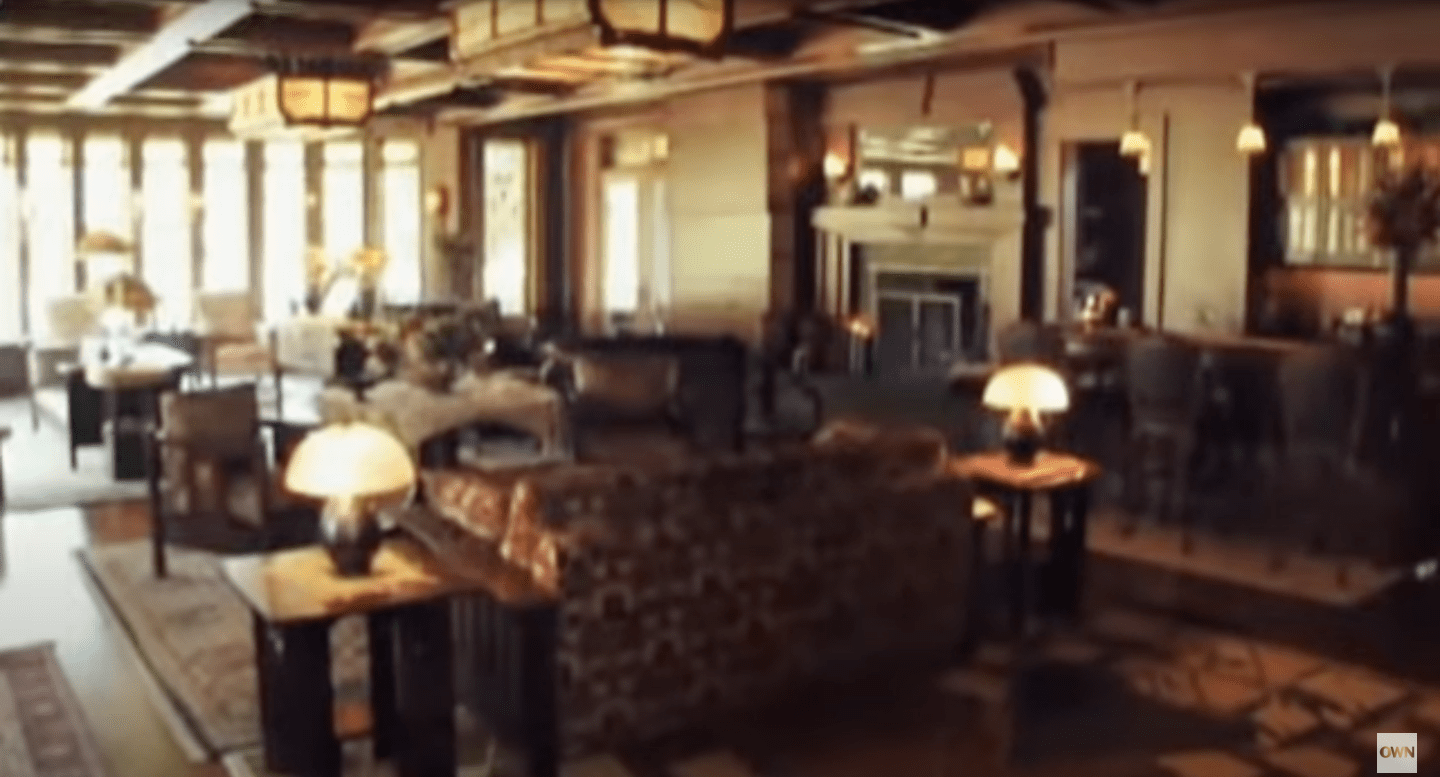 Inside Naomi Judd's family home in Tennessee. | Source: youtube.com/OWN
It possessed an ample space decorated almost like a living room and a dining hall, with a round table and chairs set a little further from the Kitchen Island. It is designed for her to cook her meals.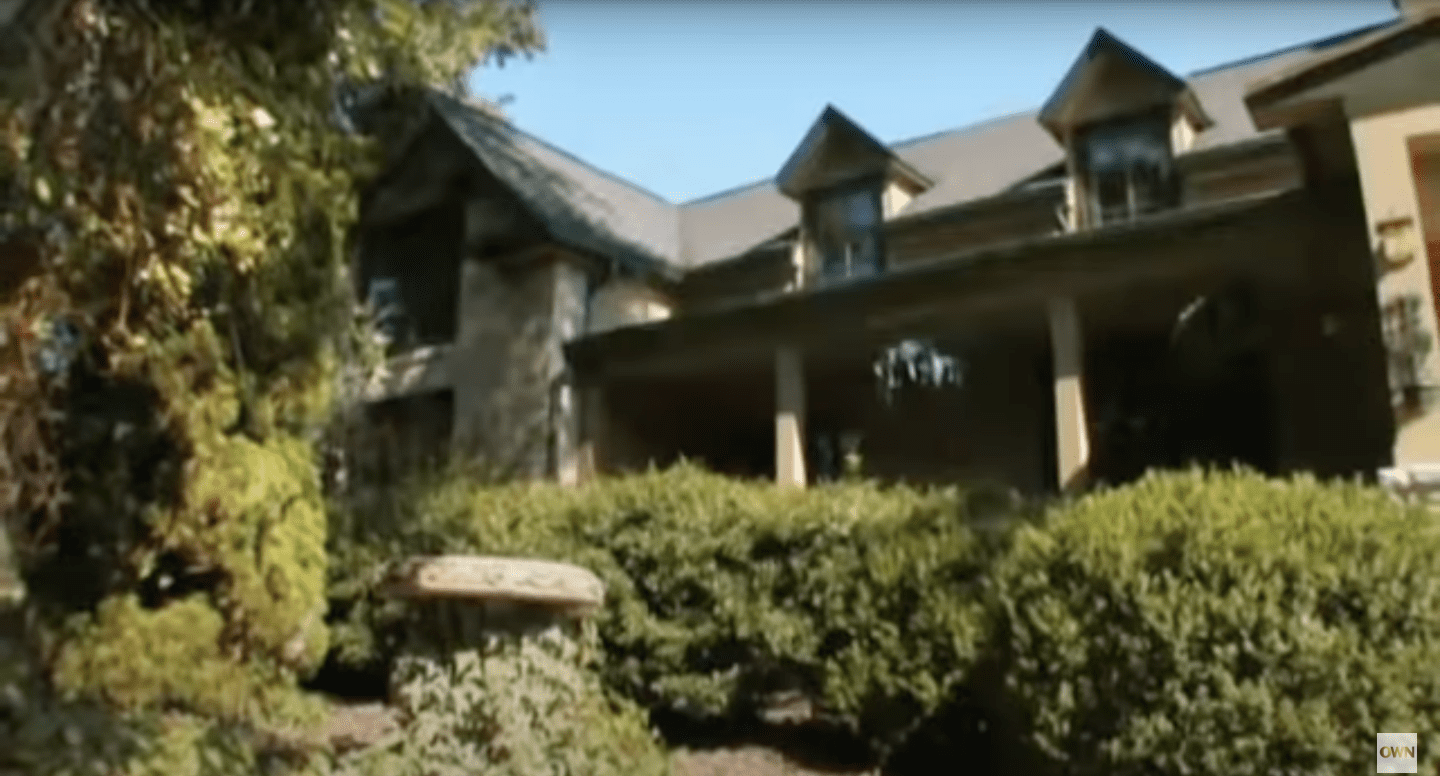 Inside Naomi Judd's family home in Tennessee. | Source: youtube.com/OWN
To the singer, her farm home was a "haven" and "sanctuary," and she loved it there. Naomi tried to cement her bond with her daughters and maintained that her mother-daughter bond was the most precious thing in her life.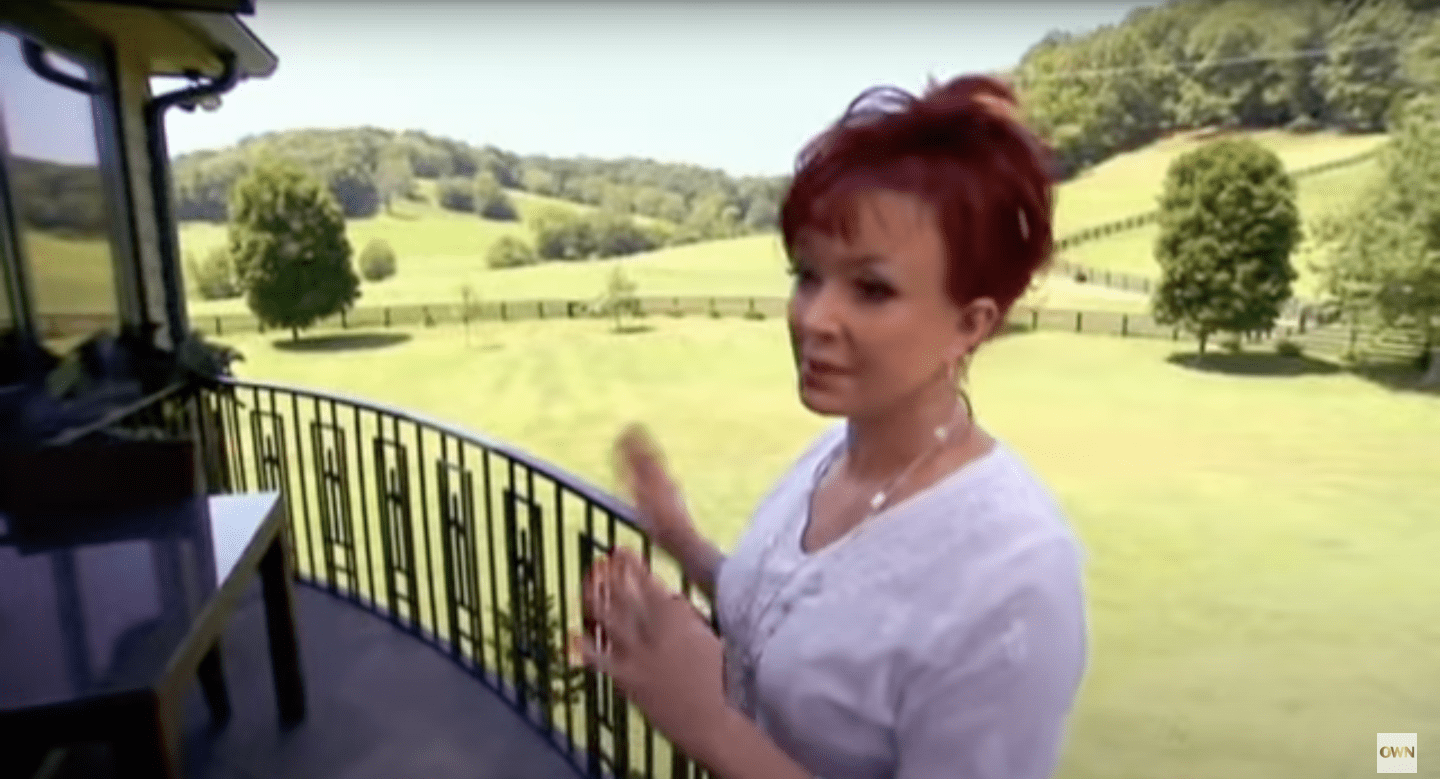 Inside Naomi Judd's family home in Tennessee. | Source: youtube.com/OWN
While explaining this in her book, she compared how well she looked after her almost ninety-year-old mother. Naomi attempted to put her aged mother in a nursing home close by so that the elderly could maintain closeness with her, the girls, and their families.
DID NAOMI EVER SUFFER AN ESTRANGED RELATIONSHIP WITH ANY OF HER GIRLS?
The sad truth is despite her struggle to be the best mom, she had a strained relationship with her first child because of past mistakes that could have been avoided if she had known better.
Naomi, who suffered depression following her childhood trauma, admitted to a GMA co-host that her first daughter is sometimes unwilling to let go of her past mistakes as a young mother.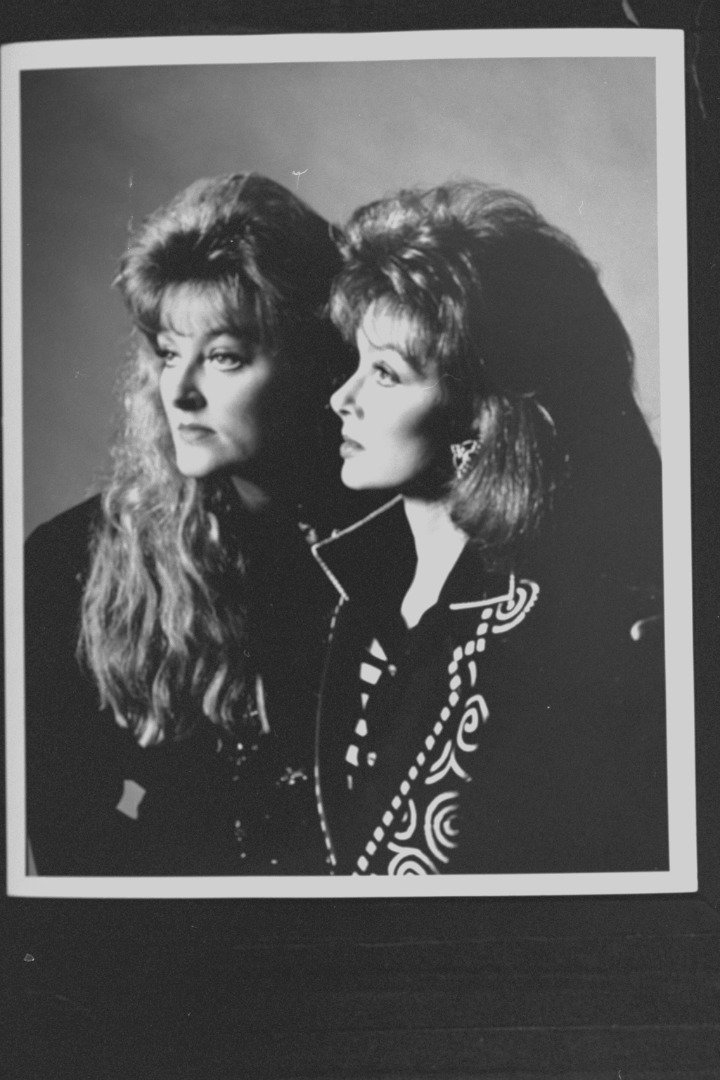 Portrait of c/w singers Wynonna Judd and her mother Naomi, who is suffering from chronic hepatitis. | Source: Getty Images
She mentioned that there are times when they agree to go on a break and become estranged, adding that they had maintained that position for a while.
In 2012, Wynonna failed to include her mother or sister on her wedding guest list. Naomi found out that her child had married Cactus, her fiance, via People magazine. The newlywed also possibly described her sour relationship with her relatives with a clock.
THE BRIEF REUNION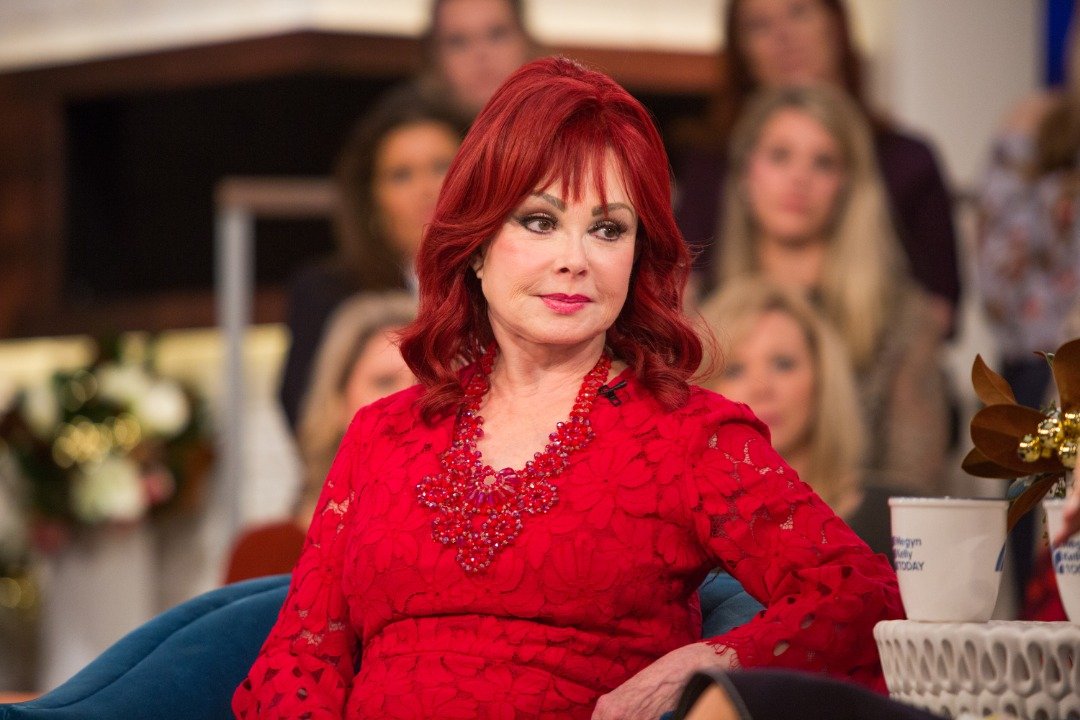 Naomi Judd and Megyn Kelly on Tuesday, December 5, 2017. | Source: Getty Images
In recent times, the estranged pair and former singing duo reunited for occasional concerts, thrilling fans with their exciting sound. They performed on television earlier in the year and were scheduled to be inductees of the Country Music Hall of Fame.
Their newest achievement would have been celebrated following the conclusion of the CMA last month. But, sadly, what landed on the Judd family was an unexpected tragedy.
Naomi committed suicide. Her husband of many years, Larry Strickland, confessed that it was a difficult time for the family. Her daughters mentioned that the singer had battled mental illness for many years.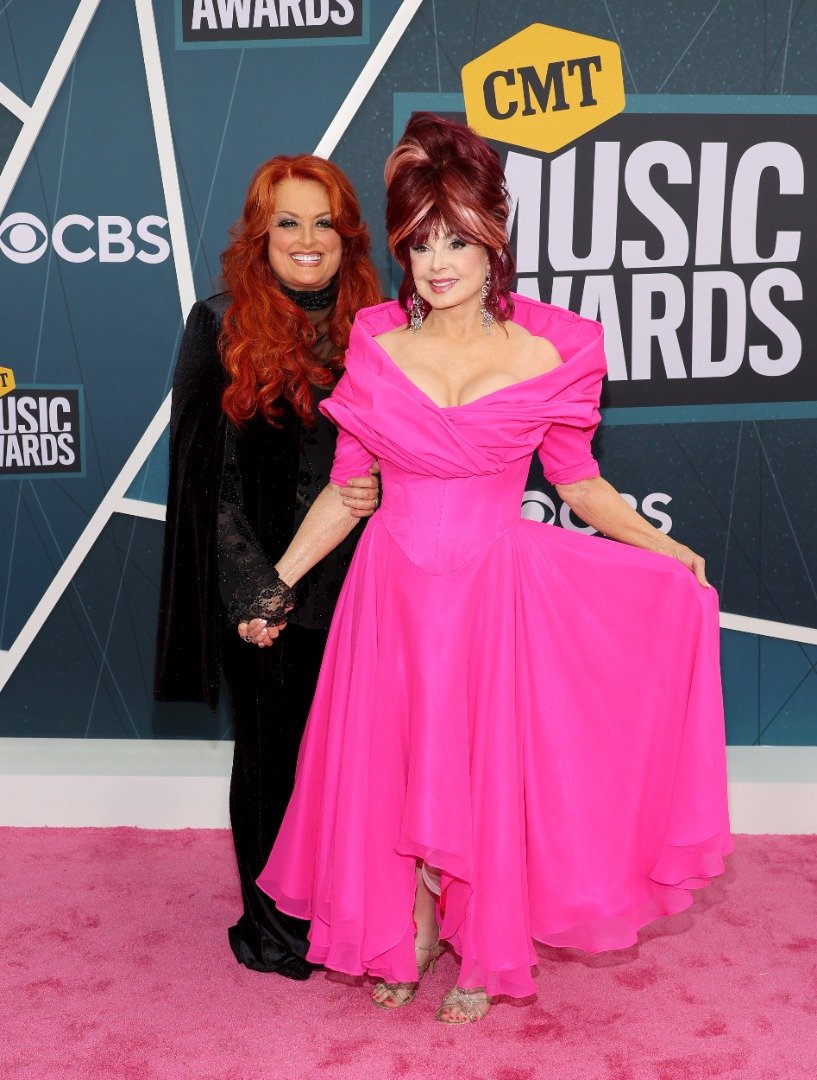 Wynonna Judd and Naomi Judd at the 2022 CMT Music Awards at Nashville Municipal Auditorium on April 11, 2022 in Nashville, Tennessee. | Source: Getty Images
The Judd girls attended the event and represented their mom following the tragedy. Ashley assured the crowd of her mother's love for them and apologized for her absence.
When it was Wynonna's turn to speak, she mentioned being heartbroken, adding that she had assumed her mother would be singing next to her.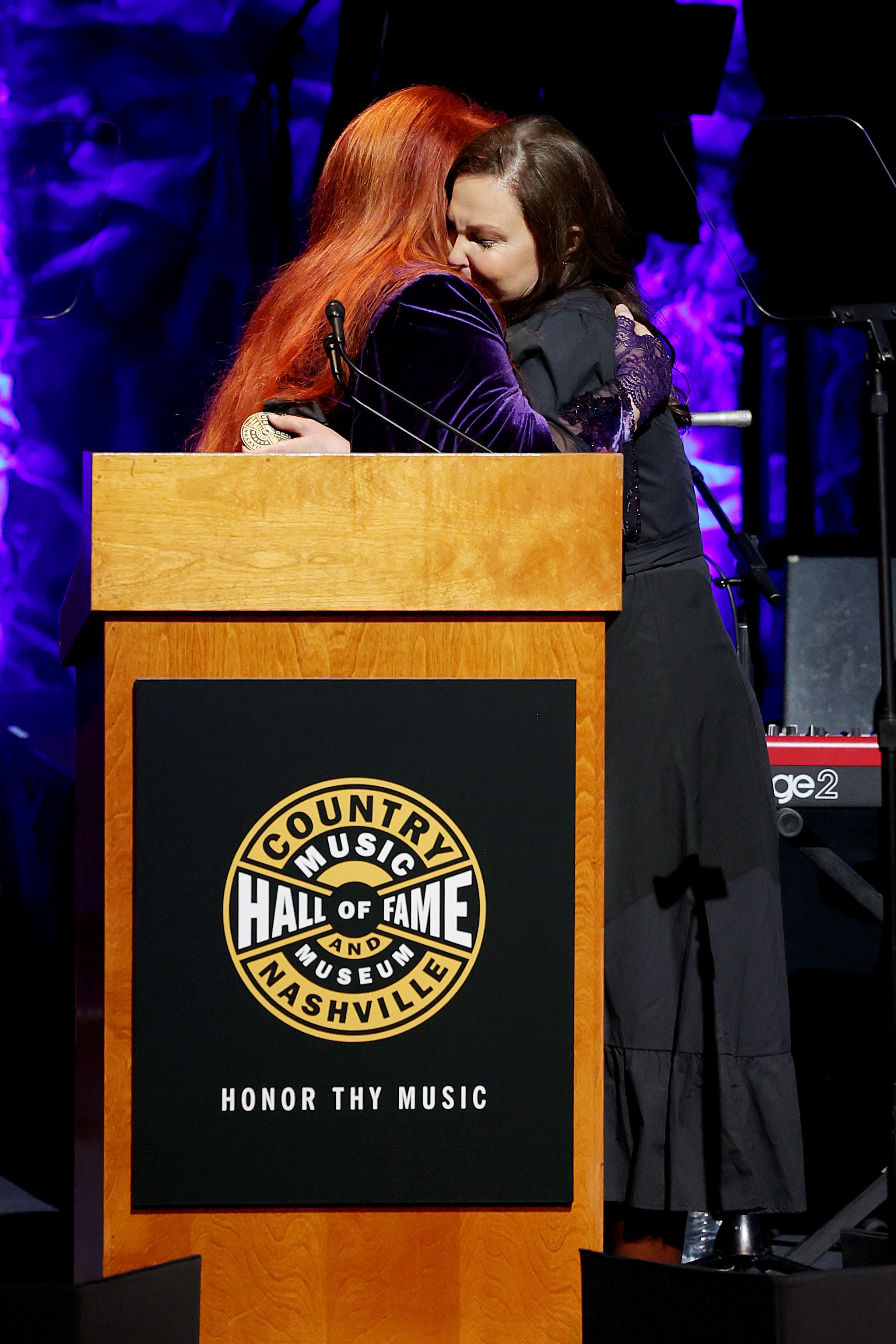 Inductee Wynonna Judd and Ashley Judd speak onstage for the class of 2021 medallion ceremony at Country Music Hall of Fame and Museum on May 01, 2022 | Source: Getty Images
Although Naomi cut her life short after years of living with depression and anxiety, she remains a figure worthy of emulation, following her achievements as an author, activist, wife, and above all, a mother.