Daniel would stare out his window and notice that an older woman did the same daily. One day, he was outside and heard her calling his name while holding her chest. When an ambulance arrived, the neighbors gathered, and Daniel's mom was there with a shocked expression. That's when a troubling truth came out.
The tree leaves were swinging slowly with the breeze, but there was nothing else for Daniel to look at on this dull afternoon. His elbow was pressed to the window ledge, and he was moving a toy car back and forth as he sighed. "I wish I had friends," he muttered, sighing again.
At 11, he was left home alone because his mother, Hannah, had to work a lot as a single mother. They lived in a fine neighborhood in Florida, thanks to her hard work over many years. Daniel's father left when he was only a few months old, and they had no one else in the world.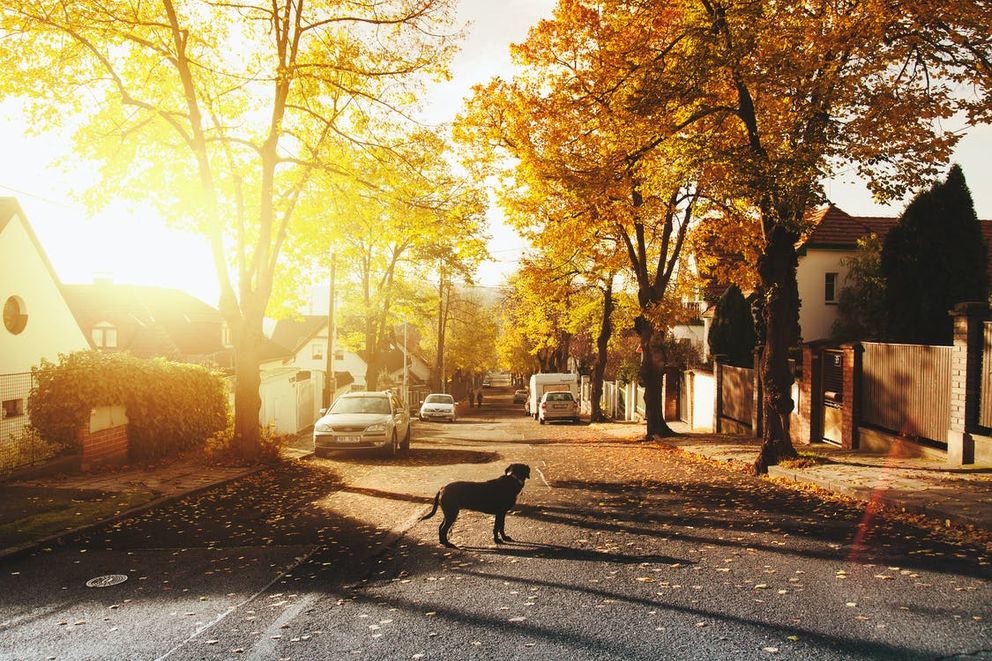 The pre-teen often wondered what it would be like to have a huge family. He often wished for a few friends, but most of their neighbors were older people, and there were hardly any kids on his street. He had some buddies at school, but he never saw them outside class. When he would get home from school, he would have a sandwich, finish his homework, and spend the rest of the afternoon watching people outside.
One day, he noticed an older neighbor sitting and looking out her own window. He smiled at her that day, and she returned it with a grin. But that was the only interaction he had with anyone in that area.
In fact, that woman was sitting on the window ledge again today. Daniel thought she might be reading a book, but he couldn't tell very well. Finally, he sighed and decided to get away from the window. "I'm going for a bike ride!" he told himself.
He wasn't supposed to leave the house, but he was tired and wanted to do something outdoors. Maybe he could bike to the park, meet some kids, hang out, and come back before his mother arrived from work. Yes, that was his plan.
After putting on his shoes, he rushed outside and grabbed his bike, typically kept next to the garage. He got on it and had started pedaling towards the street when something stopped him.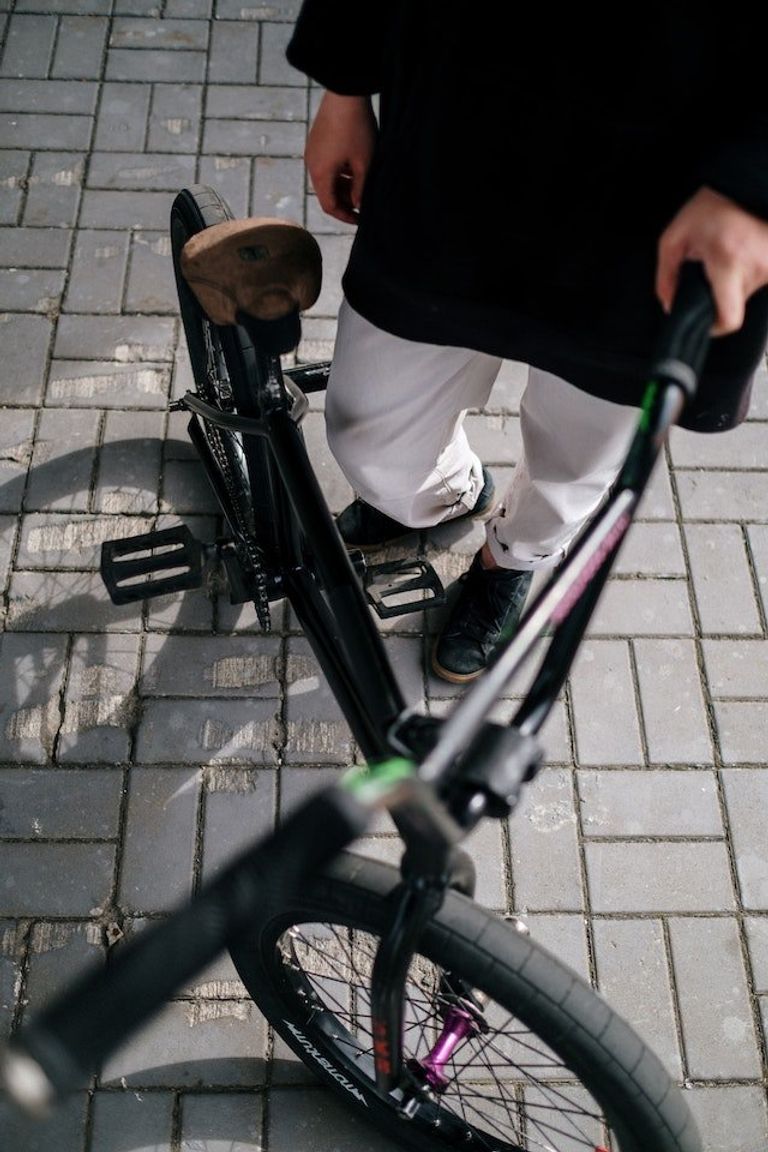 "DANIEL!" he heard someone calling.
Oh, no. I'm busted! He flinched and looked around. But his mother was nowhere to be seen.
"DANIEL!" the call came again. This time, it sounded desperate. Something was wrong. He looked around rapidly, and his eyes landed on the older neighbor who sat by her window. She wasn't reading anymore. She was waving one hand out of the window and calling him. But her expression was odd and it scared him.
"DANIEL! HELP ME!" she called again, and he wondered how she knew his name and what was going on.
Suddenly, her other hand went to her chest, and she disappeared from view. Daniel got off his bike, carelessly threw it to the side, and rushed to the woman's house.
Luckily, her front door was open, and he ran inside. He found her crumpled on the floor with one hand still to her chest. "Ma'am! Are you ok?" he asked upon reaching her side and kneeling.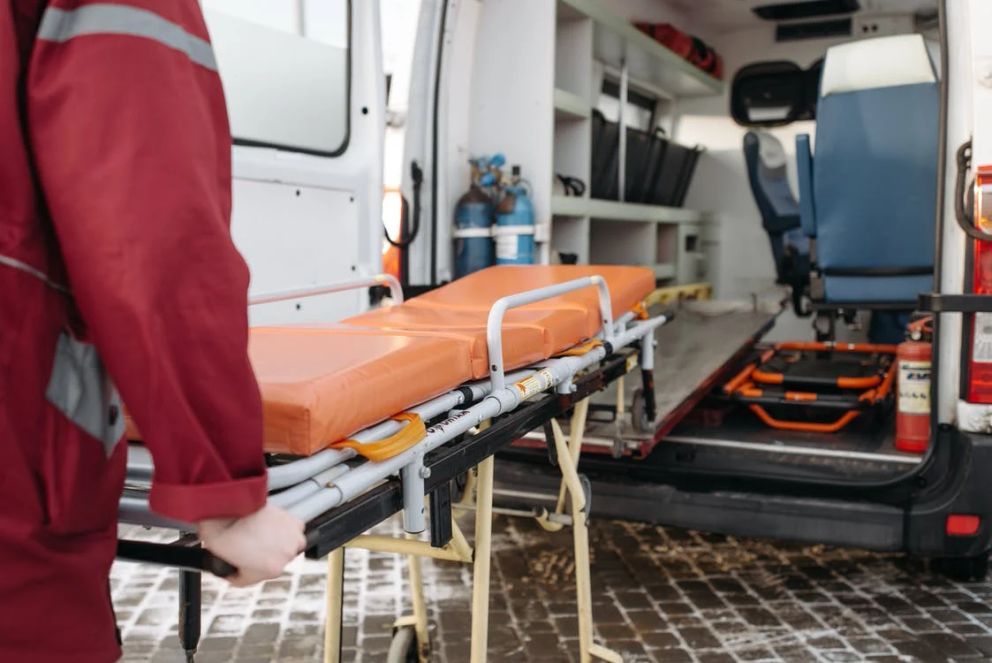 "Daniel," she croaked and finally lost consciousness.
Daniel had no idea what to do. His mother had told him about calling 911 during an emergency, and there was a phone on her nightstand. He dialed as quickly as possible, telling the operator that he thought his neighbor was having a stroke.
Time seemed to pass slower than ever, but the repetitive sounds of an ambulance reached his ears, and he went outside to guide the paramedics toward the older woman. They did their thing while Daniel stood to the side.
By the time they placed her on a gurney and rolled her outside, some neighbors had gathered, including his mother. "Daniel! What are you doing here?" she asked as the pre-teen ran to her arms.
"I was outside because I wanted to bike around the street when she called for help. I called 911 just like you told me to," Daniel explained, burying his face in his mother's stomach.
Hannah patted his head and reassured him he had done the right thing. But his mother's sudden intake of breath had him pulling away and looking at her face. She was looking at the paramedics placing the gurney into the ambulance.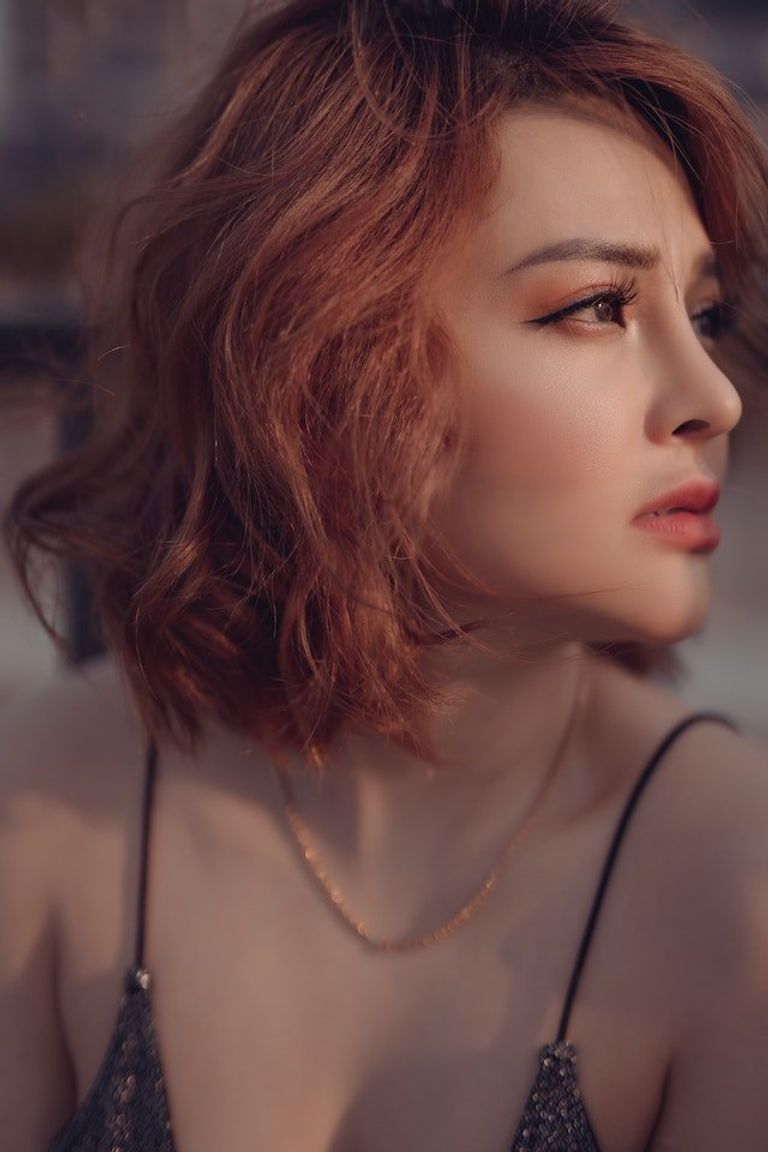 Daniel saw that the older woman had regained consciousness and was looking right at them. "Mom, what's going on?" he asked, worried.
"I…" she stuttered. "I think we need to go to the hospital."
***
They reached the reception at the hospital, where Hannah asked about the older woman who had just come in. "Oh, yes. The paramedics couldn't get her name. Do you know her?" the kind lady wondered with a warm smile.
"Yes, she's my…" Hannah stopped and stared at Daniel for a second before responding, "Mother."
Daniel's jaw dropped as his mother gave them the older woman's full name and all the information she knew. The receptionist informed them that she had been taken to surgery and they would get an update from the doctor later.
"Mom? That woman is my grandma?" he asked, shocked as they walked away from the reception. Hannah guided him toward the waiting area with a hand on his shoulder.
"Yes, she is… but it's a long story," his mother said, looking directly at him. "I was young and stupid…"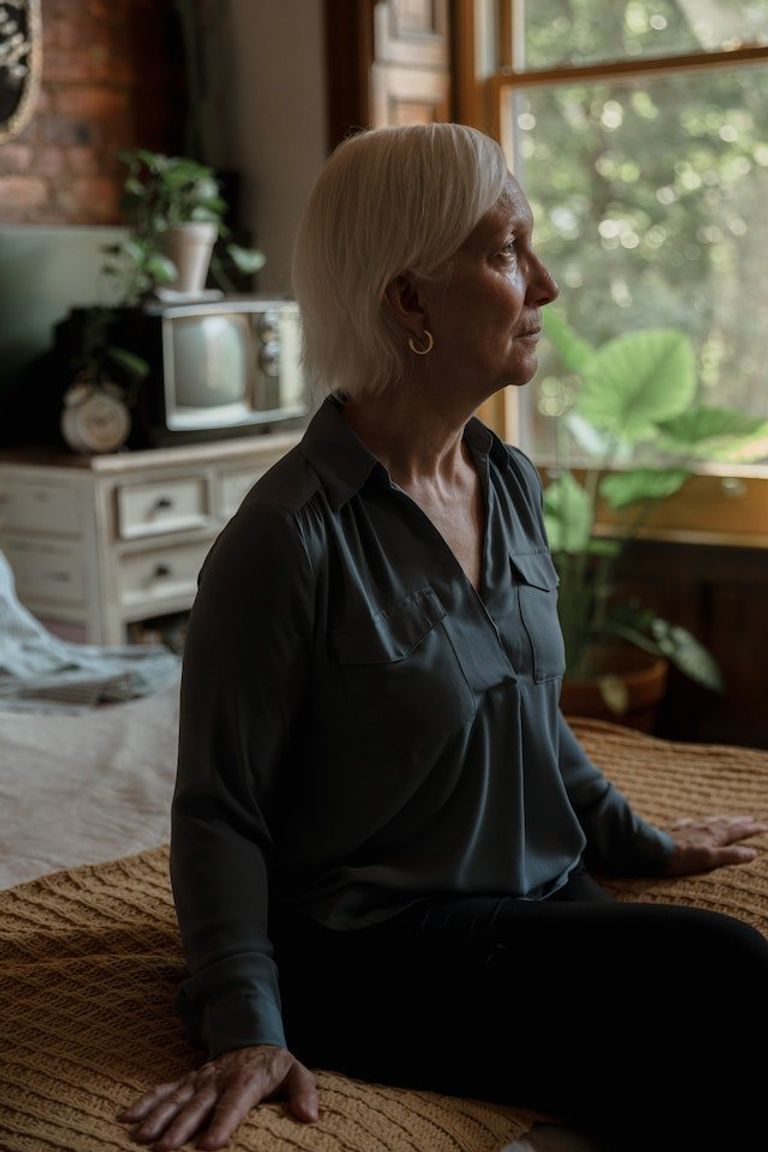 Hannah revealed the story of how she fell in love with Daniel's dad, but it didn't work out. Her mother never approved of the relationship. She hated the man. But Hannah ran away with him, got pregnant, and was abandoned later.
"I should've gone back to my mom's house, but I was too proud. And well, that's it. I'm so sorry for not telling you sooner," Hannah finished.
"But did you know she was living right in front of our house?" Daniel asked. He was surprised by everything, and it didn't make sense that his grandmother had been their neighbor for a long time.
"No! I had no idea," Hannah answered. Her face shook back and forth. "We'll have to ask her about that."
"She called my name. She knew my name," Daniel added. "Maybe she moved there to keep an eye on us."
"But I never saw her," Hannah countered but nodded reluctantly. "You could be right, kid."
A few hours later, the doctor came to them and said Hannah's mother had made it through surgery. They would be able to visit with her in a few minutes.
"What's grandma's name?" Daniel asked.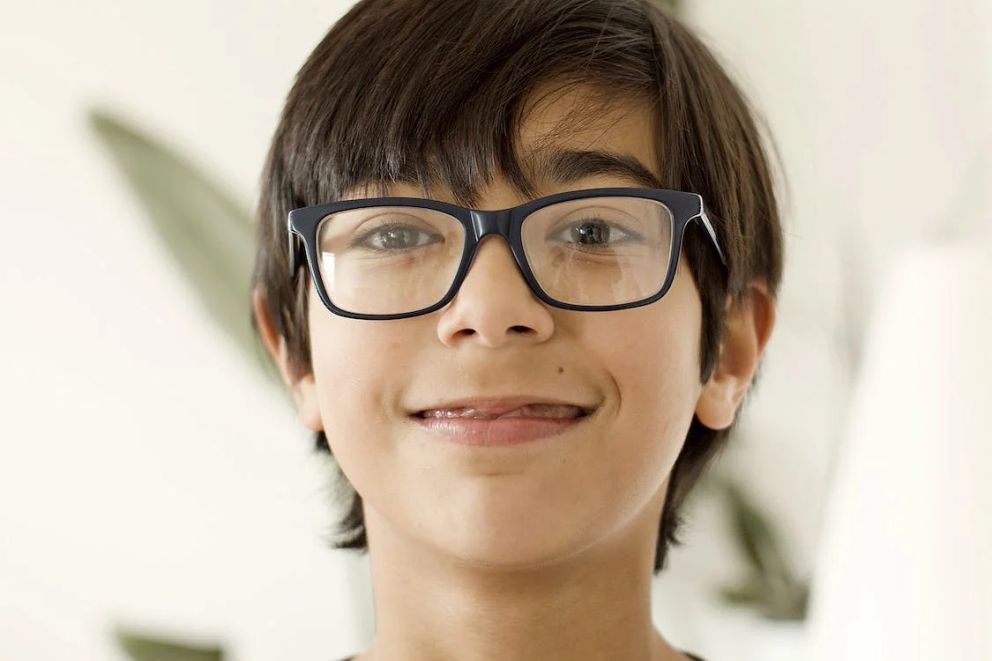 Hannah looked at him with a serious expression and grinned. "Viviane."
Daniel smiled. "Viviane," he repeated, nodding his head. "Let's go check on grandma, then."
Viviane was doing well, and their conversation turned to tears, apologies, and promises to do better in the future. Daniel was just glad to meet another family member. Eventually, Hannah asked her why she lived right in front of their home without her knowing.
Viviane only shook her head slowly from her hospital bed and explained that she just wanted to be there for them. She purposely hid from Hannah, so she wouldn't find out she was nearby. But she always watched out for Daniel.
"A mother never gives up on her family. No matter what, although I should've tried to reach out sooner," she told them. And that was all the explanation they needed.
What can we learn from this story?
Always teach your kids what to do in emergencies. Daniel knew how to call 911 and assisted in helping his neighbor, who turned out to be his grandmother. Some parents forget to teach their kids this simple step that could save lives.
Try to make up with your family before it's too late. Hannah and Viviane should've made up at some point. But they both let pride get in their way, and it took an emergency to reunite them. Luckily, everyone was okay, but it could be too late for others.
Share this story with your friends. It might brighten their day and inspire them.
If you enjoyed this story, you might like this one about a little boy who helped an old lady around her house and discovered his mother's photos there.
This piece is inspired by stories from the everyday lives of our readers and written by a professional writer. Any resemblance to actual names or locations is purely coincidental. All images are for illustration purposes only.