A mom of two was grateful to her five-year-old son after looking for help, following a seizure the woman suffered. Here is the touching story of the mother and child.
Last year, Salvatore Cicalese from Arizona proved that one's age does not really matter when it comes to being a hero or as in the case of this story, saving another person's life.
The little boy was only five years old when he was hailed as a hero who saved his mom's life and looked after himself and his two-month-old baby sister.
A NIGHT TO REMEMBER
On the night of May 14, 2021, everything was going fine for Kaitlyn Cicalese and her family. The woman had put her little daughter to sleep and went to take a shower. Unfortunately, while having a bath, Kaitlyn suffered a seizure and fell to the floor.
The mom-of-two hit her head on the bathtub, immediately blacking out. Luckily for Kaitlyn, Salvatore was fully awake and heard the loud noise. Immediately, he went into the bathroom, only to be greeted by the sight of his mom on the floor with blood all over.
Salvatore thought his mother was dying and decided to look out for himself and his sister. So, he bundled the little girl in a blanket, opened the garage door, and proceeded to their next-door neighbor's house.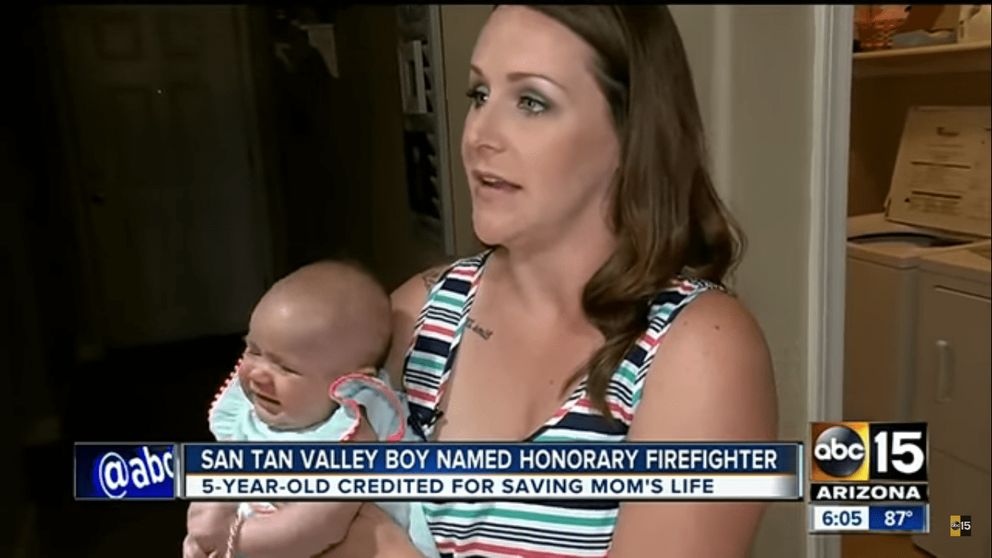 The neighbor, Jessica Penoyer, spoke to ABC 15 about the events of that night. The woman recalled little Salvatore showing up at her front door all by himself at night and the feeling of surprise she felt. She further stated:
"He's standing there and holding something, and I thought it was a dog. He said no, my mom died in the shower. Can you take care of us?"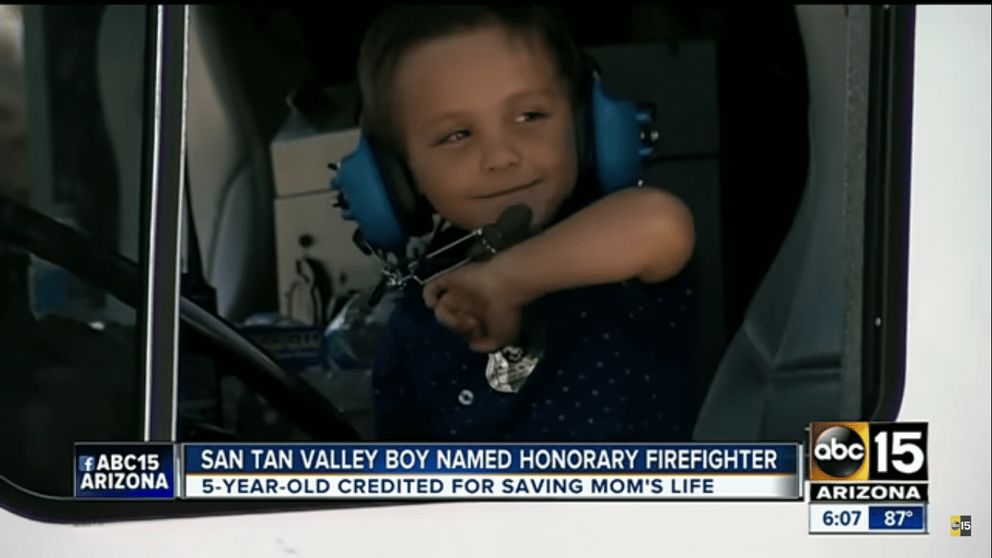 Penoyer's next instinct was to call 911, who arrived and found Kaitlyn unconscious in the tub with the water still running. She was given immediate medical attention, which aided her full recovery. Nevertheless, the mother owed her life to her little boy.
Kaitlyn revealed she was under the faucet, and if Salvatore had not gotten help, she would have drowned. But, instead, all the mother-of-two could remember was putting her baby to sleep, going to take a bath, and waking up in the hospital.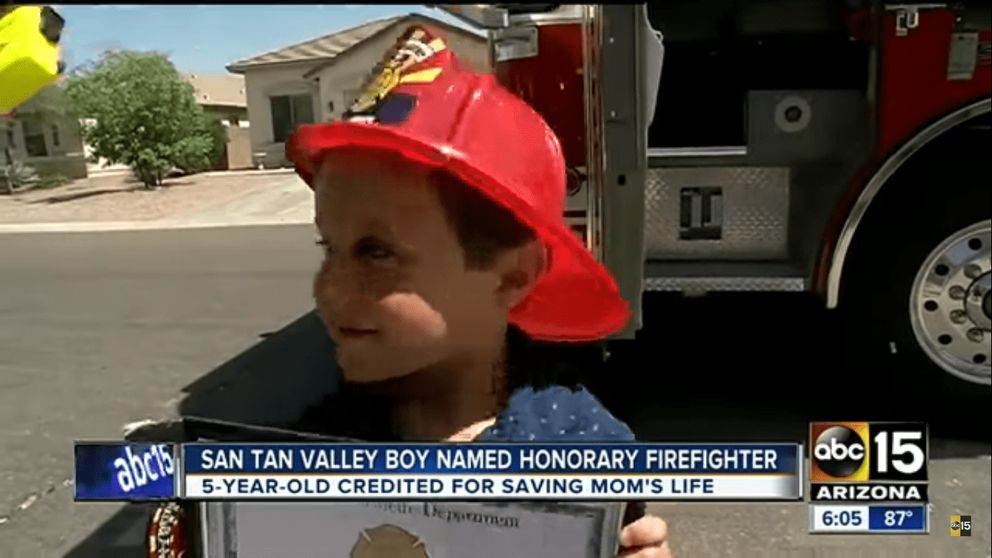 COPING WITH THE TRAUMA
Although Kaitlyn made a full recovery, Salvatore could not get over the trauma of that night. He would always ask his mom, "are you going to have another seizure?" or "Are you going to die today?" to which she would reply in the negative.
Kaitlyn was emotional about how her son coped with the traumatic experience. However, she was proud of Salvatore for his show of strength and courage. The little boy's act of bravery did not go unrewarded.
REWARDING LITTLE SALVATORE
The Rural Metro Fire Department honored Salvatore with a shirt, a patch, a helmet, and an honorary firefighter certificate. Fire spokesman Shawn Gilleland explained that the little boy would join the ranks of others who saved Kaitlyn.
In addition, he stated that Kaitlyn and Salvatore's story was the perfect example of how parents ought to teach their children how to deal with emergencies. Hopefully, several families have learned from and are encouraged by this story.