A family of five was excited about their upcoming trip and looked forward to spending quality time together. The parents never imagined an adventure to the zoo would be one of the last memories they made with all three of their beautiful kids.
Many moms and dads would do anything to protect their beloved babies and can't think of a world without them. Tragically two parents were unable to save their entire family when disaster struck.
What started as a fun day at Dubbo Zoo in New South Wales, Australia, quickly became a nightmarish experience.
The Family Was Making Memories
Joseph El Jer and Pam Hadchity were looking forward to making new memories with their three kids. Baby Bachir, three-year-old Valentina, and five-year-old Jayden were equally giddy.
Family videos revealed their joy as they road-tripped to their farm in Tullamore. Clips also captured their happy squeals as they traveled around a zoo on September 23, 2022.
The parents were distraught as they waited for rescue services, shocked at how their perfect family trip became one of their most horrific experiences.
The kids loved looking at the animals and enjoyed their time at Dubbo Zoo. The group was close-knit, and a quick scroll through mom Pam's social media photo albums revealed her love for her kids.
They Were Proud Parents
The doting parents frequently posted about their precious little ones, and Pam was immensely grateful. In an online post, she wrote:
"You make me proud, glad, happy, and I will always be your biggest fan. [I] love you so much."
The father also gushed about his son, who was a fan of dinosaurs and cars. He shared: "You changed me into a father, something I only dreamt of. Now you and your siblings have made me complete."
The Devastating Incident
Pam shared clips from their earlier adventures and fun, and it was evident that the kids were having a blast. The Australian family had no idea about the tragedy waiting around the corner.
However, as the family tried to return home to Sydney after their time at the zoo, severe weather conditions in the area caused devastating flooding, and the repercussions were heartbreaking.
It was already too late when dad Joseph realized his family was in trouble. Their Toyota Hilux didn't stand a chance against the rising water, and it became submerged, trapping all five family members inside.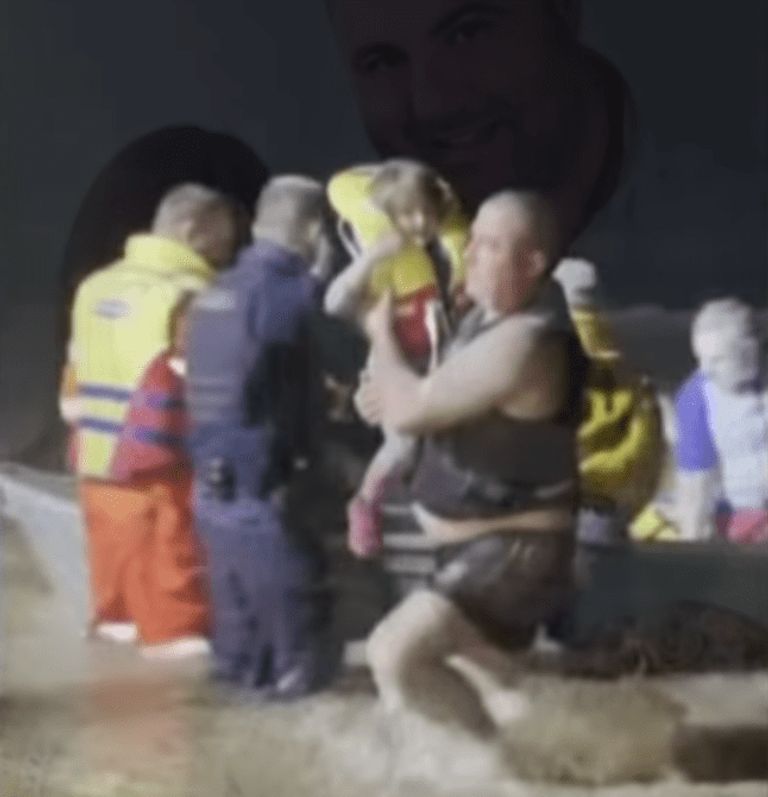 It Was a Horrific Experience
The parents fought hard and likely used every fiber of their being trying to save their kids. Pam and Joseph clung to trees and held onto two of their kids, Bachir and Valentina.
They managed to escape the sinking vehicle, but it was a different story for Jayden. The little boy was trapped inside and unable to make his way out of the submerged vehicle.
The parents were distraught as they waited for rescue services, shocked at how their perfect family trip became one of their most horrific experiences.
The Eldest Child Passed Away
The couple's eldest son didn't survive the ordeal, and heartbreaking footage captured the emotional rescue of his remaining family members.
They had been through any parent and siblings' worst nightmare and spent the night after the incident in Dubbo. They were in shock and struggled to come to terms with the ordeal. NSW Police Chief Inspector David Maher revealed:
"They were very distraught."
Everyone Was Devastated
The family would leave the area without their beloved son. Gone were the happy squeals heard mere hours before—they were replaced with tears of sorrow and mourning.
The family spent some time in the Dubbo hospital, but everyone was reportedly doing well. Neighbor Adriana Stevenson said:
"It's absolutely devastating, things like this just don't happen out here, and
Remembering the Bubbly Little Boy
Jayden will be remembered as a loving son, caring big brother, and "bright, bubbly boy." His loved ones will cherish the happy memories they made, never forgetting about him.
Jayden's kindergarten principal, Tony Hughes, shared:
"Our entire community will be deeply affected by this tragic loss of our friend and classmate, Jayden. Jayden joined our caring community at the beginning of 2022. This is a very distressing time for [everyone]."
Hughes also indicated that "additional counseling" would be made available for anyone who needed it as they dealt with the unexpected loss.
Prayers for the Family
The principal concluded his post with the following heartfelt words: "Eternal rest, grant unto him O Lord, and may perpetual light shine upon him. May he rest in peace. Amen."
The grieving family needs all the prayers and support they can get. Recovering after such a tragic ordeal is never easy, but hopefully, they can find comfort knowing their son is an angel watching over them now. RIP, brave little one.