A 12-year-old foster child finally found his forever home. After his second adoption did not materialize, his best friend's family decided to adopt him.
In 2018, a Tennessee family opened their home to Andrew, a 12-year-old foster boy who had lived in foster care for about six years.
In an interview with Today, the generous couple, Kevin and Dominique Gill explained that when Andrew's parents' parental rights were terminated, the young boy's four siblings were adopted.
After his siblings were adopted, Andrew was left alone to wait for his forever home. After spending several years in foster care, the little boy finally had a chance at happiness, as Kevin and Dominique fostered the child.
While the couple expected Andrew to be overjoyed, his first week was quite the opposite. Dominique explained that the boy, who was ten, was reclusive and would always sit in his room with the door closed.
Andrew would always shout and push the couple away. However, Kevin and Dominique knew what the child had been through and decided not to give up on him. They showed him all the love and care he needed to be comfortable.
In addition to the love and care he received from the couple, Andrew established a good relationship with the pair's son, Joc. The two boys had various things in common, including their love of playing video games, especially Minecraft.
Andrew and Joc also loved snacks like Pop-Tarts. That ignited the friendship that would lead to the foster boy finding his forever home and new family.
After spending more than a year with the Gills family, Andrew left, but he and Joc remained friends. Dominique and Kevin did not have plans of adopting a child, so they decided on helping Andrew find his new family.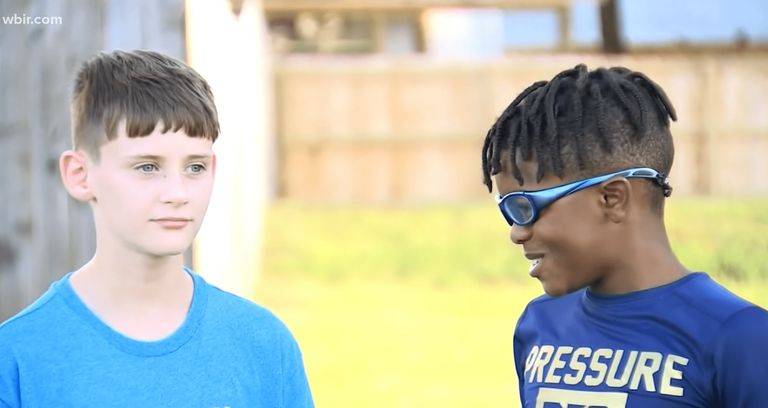 However, when the boy's second adoption did not work out, Kevin and Dominique knew Andrew belonged to them. One day, Andrew got the surprise of his life.
He was walking through the park with Youth Villages Counselor Molly Parker when he turned around and saw familiar faces, holding signs and balloons.
Then, the Gills family asked him if he wanted to become part of the family, and without hesitation, Andrew replied in the affirmative.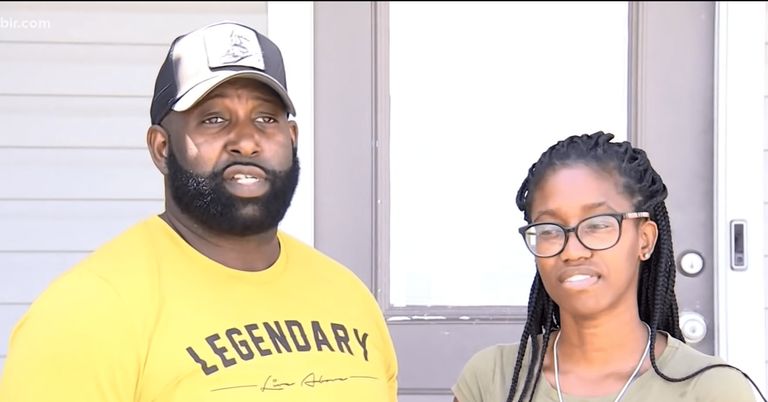 The boy remained grateful to the Gills family, who accepted him rather than giving upon him. Dominique told Today that people often got scared away when they read Andrew's file, but she knew he was a good child who had experienced a lot of trauma.
In addition, the woman said, "love doesn't have a color." According to Dominique, Andrew was their son just like Joc was theirs. He had become a full member of the family.
Share this story with your friends. It might brighten their day and inspire them.